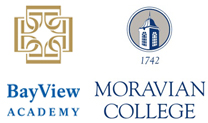 It has been a real pleasure to give back to athletic programs throughout the U.S. and we look forward to growing the contest in years to come," said Director of Marketing for Spacesaver, Milissa Rick
Fort Atkinson, WI (PRWEB) May 04, 2012
Spacesaver Corporation announced today that St. Mary's Bay View Academy, Riverside, RI and Moravian College, Bethlehem, PA are the winning schools of the 2012 "Rock UR Athletic Storage" contest.
""We are so pleased to have come in first in voting to receive this wonderful gift. Our athletic leadership team of young women really drove the project. We have fantastic school spirit at Bay View from our Sprouts - (PreK) to our Seniors," said Bay View Academy Upper School Principal, Colleen Gribbin.
Schools and colleges across the U.S. shared their equipment storage challenges and photos at http://www.rockurstorage.com where students, facility, alumni, etc., could vote for their favorite schools. Participants voted through their Facebook account and were allocated 10 votes per day. The winning K-12 and college/university with the most votes each will be receiving a Spacesaver equipment storage makeover valued at $30,000.
"The $30,000 equipment room makeover grand prize is the perfect compliment for Moravian's current growth and will greatly improve the security, organization, and appearance of our Athletic Department; and benefit all of our student-athletes," said Moravian Head Equipment Manager, Darren Damewood.
"We are very pleased with the response to the second annual Rock UR Athletic Storage contest. Each year we continue to grow in the number of schools that participate in the contest and the amount of participation from the various communities these academic institutions are located in. It has been a real pleasure to give back to athletic programs throughout the U.S. and we look forward to growing the contest in years to come," said Director of Marketing for Spacesaver, Milissa Rick.
About Spacesaver Corporation
Spacesaver Corporation is the industry leader when it comes to High-Density Mobile Storage; secure storage, locker storage, cantilever shelving, and other shelving solutions. Whether you're in need of library shelving, office storage solutions, military storage, museum storage, evidence storage, sterile healthcare and pharmacy storage, or mobilized industrial storage solutions, Spacesaver has a nationwide network of local authorized representatives, The Spacesaver Group, who sell and support their industry-leading, innovative storage solutions. Spacesaver's commitment to sustainable product design began with the foundation of the business in 1972 by Theodore W. Batterman. Increases in land, building and energy costs, enabled him to create a new industry with high-density mobile storage solutions. Celebrating 40 years of success in 2012, Spacesaver continues to produce storage and shelving solutions that are designed and manufactured to save space, time and resources for our customers while increasing efficiency, cost-savings and security. Spacesaver is a division of KI located in Green Bay, Wisconsin.