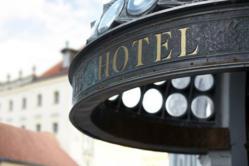 Across the UK occupancy rates, average room rates and revenue per available room (RevPAR) were all up on the previous year, performing more strongly than predicted."

- Knight Frank - UK Hotel Sector Review 2011
(PRWEB) May 04, 2012
Knight Frank's 2011 UK Hotel Sector Review has shown that across the UK, occupancy rates, average room rates and revenue per available room (RevPAR) were all up on the previous year. Performing better than initial forecasts, hotel investments are once again an attractive option for those looking to expand their investment portfolio.
There is no question that London is the UK's strongest performing market however, for those looking to for a lower entry level investment will strong returns; a number of regions are performing well.
Situated in the North East of England, York is a popular leisure and business destination which, in 2010, saw annual tourism spend reach £442.6 million with annual visitor numbers surpassing 7.1 million – according to figures from VisitYork.org.
Of the total, £239.7 million was spent by leisure visitors and £202.9 million was spent by business tourism.
A strong location for those searching for a hotel room investment, a leading provider of market data to the hotel industry, STR Global, revealed that in 2011 after Heathrow Airport (82.7%), York achieved the highest occupancy rates in England (80.1%).
What's more, York has shown a continual rise in occupancy levels, with 78.8% recorded in 2010 and 77.8% in 2009 – according to data released in the York Hotel Occupancy Survey 2010.
London-based investment company, Experience International has launched a new, fully-operational hotel room investment in York.
Managed by the second largest hotel group in Europe, investors can enter the investment from just £25,000 if purchasing through the 50% non-status finance option.
"We're pleased to offer our members a new, low entry level UK hotel room investment which achieves 14.52% average returns," Steven Worboys, MD of Experience International commented.
"This is a rare opportunity for investors to secure an immediate income from a hotel which is fully operational and located in an area where there is a high demand for rooms."
Unlike other hotel room investments, investors will receive income from both room revenue and from all areas of guest spend attributed to the room.
The hotel features 94 en-suite rooms, 8 full equipped conference rooms, a 300 capacity reception room, plus a licensed bar and restaurant and a private dining room. The hotel is one of North Yorkshire's premier conference venues and offers wedding and events packages.
For more information about this high yielding, UK hotel investment, contact Experience International on 0207 321 5858 or email enquiries(at)experience-international(dot)co(dot)uk.