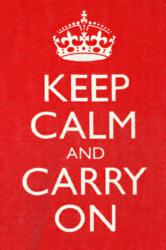 We have many marketing campaigns running, but have noticed that enquiry levels in recent months have dropped...
Basingstoke, UK (PRWEB UK) 3 May 2012
Property marketing websites are struggling due to the recession and the economic downturn, leading to reduced numbers of sales leads coming through and raising fears of job cuts. This is why a leading property website based in the Midlands has approached Marketing Quotes, to get some expert advice on how to adapt their current marketing campaigns to the new economic climate.
A spokesperson from the property website commented, 'We are very well established in the property industry and are aware that times are hard for many, but we have done well to avoid major cut backs or redundancies due to job cuts. We have many marketing campaigns running but have noticed that enquiry levels in recent months have dropped, so needed advice on how to adapt things. We were put in touch with a great looking advertising agency that has a lot of experience in the property sector, so all being well, they can help adapt out TV ad campaings, website design and other marketing campaigns to be more efficient.'
Anne Richards (who works for Marketing Quotes) added, 'We have found that many businesses are fearful of what the future may bring. The last few years has been hard for many industries and it only looks to be getting worse, we can only help by assisting businesses to shop around (to keep their marketing costs down) and to be creative in the marketing campaigns they choose to invest into. That way they should have leaner more efficient marketing campaigns.'
About Marketing Quotes - Marketing Quotes is a free service to UK businesses to help get free advice and quotes from local marketing agencies that have experience in their industry.