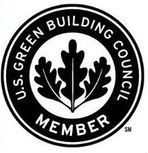 Wilton, CT (PRWEB) May 04, 2012
Rug Pad Corner, the online source for earth friendly rug pads, is pleased to announce that it has been accepted as a member of The U.S. Green Building Council, an organization committed to a prosperous and sustainable future through cost-efficient and energy-saving green buildings. Based on Rug Pad Corner's practices of manufacturing natural rug pads and enforcing a natural workplace, this membership seems like a natural fit.
"We are known for supplying the most natural and the safest rug pads available today", states Sam of Rug Pad Corner. "We are excited about our newest membership into an organization which we respect very much." Sam continues to describe that coming to be known as the source for natural rug pads was not an easy task. Based on their bad experiences with other inferior rug pads, many people have the misconception that a rug pad will eventually damage their floor. With much time and effort, Rug Pad Corner has added awareness of its core beliefs and the fact that its rug pads are safe and clean.
Rug Pad Corner can understand and respect everything that the U.S. Green Building Council represents based on the normal daily operations of the company. Besides continually monitoring its rug pad production to assure no use of chemicals, glues or adhesives, Rug Pad Corner also enforces a green and clean work environment among its employees. Recycled and recyclable products are used for packing and shipping of orders by warehouse staff. The office staff follows the practice of using recycled materials as well as recycling and properly disposing of items such as ink cartridges. Monthly meetings are held to maintain the company's green efforts, as well as to analyze areas that need room for improvement.
Rug Pad Corner offers earth friendly rug and area rug pads for all floors in all sizes and shapes. All rug pad orders are cut to size and ship for free within the contiguous United States.