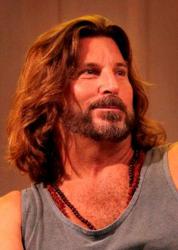 "I am in total awe. I started this course cynical as a lawyer from New York, and from the very first session it has changed my life in ways that I could not even imagined before. I am happier and much more in touch with myself."

Jim L., NY
Los Angeles, CA (PRWEB) May 04, 2012
The Self Awareness Institute will be conducting their annual Shaktipat Meditation & Kundalini Yoga retreat at the Joshua Tree Retreat Center over the long weekend of May 24th to 27th. Activities include Shakipat Meditation, Kundalini Yoga, Kriya Yoga, Jhana Yoga, love taps and healing exercises, gourmet vegetarian dining and celestial visitations.
Most students find the Self Awareness Institute through browser searches, from listening to Swami Steven's Enlightenment Radio broadcasts on Live365.com, iTunes podcasts, YouTube sites, article sites or dozens of other digital media. The Self Awareness Institute now has thousands of students in over 120 countries and most of them are connected and learning on line.
The Self Awareness Institute was founded in 1985 after Steven Sadleir completed his apprenticeship with the great Kundalini Master Yogiraj Vethathiri Maharishi, and has been teaching through seminars and retreats for decades, but the digital presence is what has grown SAI into one of the largest meditation groups in the world. SAI has been conducting these retreats for over 20 years.
Steven Sadleir is director and guru of the Self Awareness Institute and author of several books, including his most recent called Self Realization and the best-seller Looking for God, which is a compendium of all the world's religions, spiritual paths and teachers. This American guru has studied with dozens of spiritual masters and is recognized as a Master in his own right in two lineages from India.
Contact
Kim Mason
949-355-3249