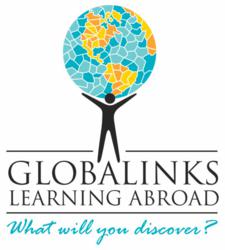 These efforts go a long way toward ensuring that the value of an international education experience remains strong. - Cynthia Banks, GlobaLinks Learning Abroad executive director and president.
Denver, CO (PRWEB) May 07, 2012
GlobaLinks Learning Abroad, a provider of international education programs across the globe promoting academic, cultural, personal, professional and social discovery, is lowering fees for study abroad at two of its key programs in Australia: Bond University beginning September 2012 and Griffith University beginning February 2013.
"These two important university partners in Australia are dedicated to hosting international students on their campuses so they have lowered their fees to put study abroad within reach for more students from the U.S. and Canada," said Cynthia Banks, executive director and president of GlobaLinks Learning Abroad. "These efforts go a long way toward ensuring that the value of an international education experience remains strong."
The fee reductions will be about 9% for Bond University and about 14% for Griffith University.
Griffith University is a young and dynamic educational institution focused on issues of global importance. With campuses positioned in Queensland's fastest growing area, the Brisbane-Gold Coast corridor, the university caters to more than 40,000 students, including more than 10,000 international students from over 130 nations.
"As a university committed to both internationalization and equity, we hope this decision will provide access to an international study experience to students who may have thought it was out of reach," said Heidi Piper, deputy director of Griffith University's International Office.
Bond University, Australia's first private, not-for-profit university has just under 5,000 students on campus and offers a personalized academic environment that enables graduates to exceed the outer limits of their potential. Bond has a strong component of international students who hail from some 80 countries worldwide.
Lachlan Grant, Bond University's general manager - international, said sustaining international student mobility despite recent economic pressures is essential to nurture global citizens.
"Studying abroad allows students to expand their worldview, enriching their lives and that of their communities," he said. "Being exposed to different cultures and international perspectives at university provides a different classroom experience that creates a global mindset."
GlobaLinks Learning Abroad works to keep program fees low and also offers a wide variety of scholarships and study abroad funding options to students in the U.S. and Canada participating in its international education programs across the globe, including in Asia, Europe and the Pacific Region.
For more information, visit the GlobaLinks Learning Abroad scholarship and funding resources page.
About GlobaLinks Learning Abroad:
GlobaLinks Learning Abroad is a leading provider of education abroad programs for college-level students in destinations across the globe. Students from more than 800 universities and colleges across North America choose to study with GlobaLinks Learning Abroad each year in destinations in the Pacific Region (Australia, New Zealand, and Fiji), in Asia (Hong Kong, Japan, Malaysia, Singapore, South Korea and Thailand) and Europe (Czech Republic, England, France, Germany, Greece, Scotland, Spain, Wales, Ireland, Italy and the Netherlands.) Since it was founded in 1990, GlobaLinks Learning Abroad has sent more than 25,000 students on educational programs worldwide. For more information, visit http://www.GlobaLinksAbroad.org.