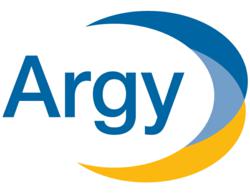 Kellye brings valuable government contracting expertise as well as industry experience to her role within our firm. We are pleased to welcome her back full-time to the Argy family.
McLean, VA (PRWEB) May 04, 2012
Argy, Wiltse & Robinson, P.C. (Argy) is pleased to announce the return of Kellye Jennings, effective May 1st.
Kellye originally joined Argy in 1993 and became a partner in 1998. After retiring in 2010, she chose to continue her relationship with the Firm by providing consultant services to clients. We are pleased that she has chosen to return to our firm on a full-time basis.
Kellye will be splitting her time between two primary roles:

Providing services to Government Contracting, Technology and Nonprofit clients as an Assurance & Business Advisory partner
Organizational and process support for Argy's government contracting solutions
"Kellye brings valuable government contracting expertise as well as industry experience to her role within our firm and I am confident that she will improve upon the top-notch service the firm already provides to clients," says Paul Argy, President & CEO, "We are pleased to welcome her back full-time to the Argy family."