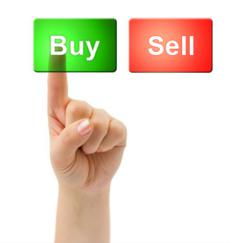 Learn Once, Make Money Forever
New York, NY (PRWEB) May 04, 2012
Equity Trading Capital's Day Trading Chat Room offers an array of opportunities for new and existing traders. Whether you are an intense, minute by minute trader or a longer term swing trader, you are welcome to test drive our Chat Room free for one week. Learn and become involved with traders that are located all over the world. See how these experienced individuals make money everyday by using technical analysis and lightening fast executions.
The new Chat Room which is located at http://www.EquityTradingCapital.com has been assisting scalpers, swing traders and option traders throughout all different stages of their careers. With the experience and on-going education that all of our traders receive on a daily basis, they are able to advance their career's in a much more structured and dynamic way. Being involved in hands on, open conversations, they are able to cut down on the time that it takes to become profitable at their craft.
Equity Trading Capital specializes in risk management, advanced technical analysis and trade management techniques. With traders being able to interact and communicate, they are opening up the flood gates of inquisition and conversation that are helping everyone advance their career immensely.
The education that our traders are receiving is catering to people who want to do this professionally, as a career. They open the Chat Room daily, with excitement and the intuition that they will learn and be profitable on a daily basis. They have been inspired and are anxious to learn new techniques and information that they did not know the day before.
The Wall Street Office's virtual trading floor has been enhancing beginner, intermediate and seasoned veterans skill levels for quite some time. It is a setting where everyone can view the financial markets in real time, providing clarity and the best possible environment for success. http://www.EquityTradingCapital.com is offering a free one week trial for Chat Room services with no credit card required upon signing up. The Chat Room has received an exponential amount of new members, who have been leaving phenomenal feedback from their experience.
Equity Trading Capital understands how vital a proper education is when navigating through these financial markets. A great number of traders begin their career with little to no experience and quickly find out how difficult the business of day trading is. When new traders try to tackle the initial learning curve, they rarely produce the results that will allow them to continue day trading as a career. Having a mentor that has the experience and knowledge that they can pass down, is a priceless commodity that cannot be overlooked.
David Green has close to three decades of trading experience and is the director of education for Equity Trading Capital. He is thrilled to share his knowledge and experience with traders of all different skill levels. He works with an amazingly skilled team of moderators that have over 50 years of combined trading knowledge. The goal of their system is to bring traders from all over the world into a cohesive, dynamic environment, that will allow everyone to work together and advance their career.
The website, located at http://www.EquityTradingCapital.com is a truly amazing and necessary step forward for anyone that is searching for a solid trading foundation. The website is easy to navigate and the Chat Room is always moderated throughout the day with a team of expert professionals. These professionals are constantly offering tips and points toward success, while revealing the pitfalls that many traders go through both psychologically and emotionally.
The Chat Room is a great place for all of the traders to ask questions and receive answers back in real time. There is screen sharing software that will allow traders to ask charting and technical analysis questions as the action is happening. As traders listen and experience this knowledge on a daily basis, they will understand how important it is to have a professional in their corner. Equity Trading Capital is proud to be providing this valuable service to so many traders across the globe.
Visit the Chat Room page for more information:
http://www.equitytradingacademy.com/chat-room/
Equity Trading Capital
http://www.equitytradingacademy.com/
E-mail: info(at)Equitytradingcapital(dot)com