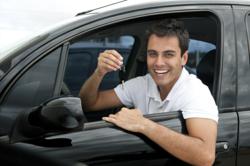 London log book loans have introduced an advisory guide that can assist customers in knowing exactly how they are protected and how their personal information is used
(PRWEB UK) 3 May 2012
London logbook loans have produced an advisory guide on how customer's personal information is used once they have completed the application process and been successful in taking out a log book loan. Customers have a right to know how their personal information is used and the guide provides a simple explanation allowing customers to know all the legal and confidentiality implications beforehand. Confidentially is extremely important in today's world especially where sensitive personal information is concerned. London log book loans have introduced an advisory guide that can assist customers in knowing exactly how they are protected and how their information is used and more importantly protected once they have applied for log book loans.
London logbook loans store and process personal and financial information on Gemain Limited's computers. The guide provides full terms and conditions and goes into detail on exactly how personal information used.
The guide also covers third party disclosure of personal information. It details how information is used by London logbook loans for People who provide a service to them and are acting as their agents, on the understanding that they will keep the information confidential. If they are located in another country, London logbook loans make sure that they agree to apply the same levels of protection as they are required to apply to information held in the UK and to use customer's information only for the purpose of providing the service to them.
The guide also covers Credit Reference and Fraud Prevention Agencies. London logbook loans are authorised to check the records about their customers that have been provided during the application process.
The guide goes on to explain that checks such as; assessing the application for credit are made. A more detailed guide can be obtained from the company direct by simply contacting them at the address provided.
London logbook loans are part of the TGS group who are a pawnbrokers with 14 stores across London and greater London. They are a trusted company with over 20 years experience in providing short term credit solutions. With the London logbook loans company providing log book loans, they have a strong customer base.
London Logbook Loans is also a fully accredited member of the Consumer Credit Trade Association and therefore is fully compliant with its Code of Practice. The CCTA is one of the longest serving credit trade associations in the UK. They have been established for over 100 years.
To read the guide in full visit log book loans Guide