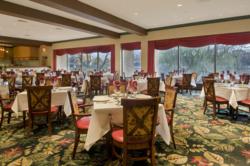 Allgauer's Sunday Brunch offers captivating displays showcasing the fresh ingredients used in Allgauer's contemporary brunch fare...
Lisle, Illinois (PRWEB) May 04, 2012
Allgauer's Restaurant announced today that it has been named a winner of 2012 OpenTable Diners' Choice Awards for the Best Restaurants for Brunch in the United States. The list of winners is derived from more than five million reviews submitted by OpenTable diners for more than 12,000 restaurants in all 50 states and the District of Columbia.
"We are very pleased by this acknowledgment from OpenTable diners," said Richard Brink, General Manager. "We are proud to know that these diners thoroughly enjoyed their overall experience at Allgauer's and gave us such high marks. We also want to congratulate the other restaurants in the country which were also part of this prestigious honor."
"The Best Brunch Diners' Choice winners have proven that they have the perfect recipe for a standout brunch," said Caroline Potter, OpenTable's Chief Dining Officer. "OpenTable congratulates Allgauer's on being the place people want to celebrate the weekend."
Based on feedback collected from OpenTable diners between April 1, 2011 and March 31, 2012, the 100 award-winning restaurants received the highest scores. For more information about all of the restaurants on this list, please visit http://www.opentable.com/bestbrunch.
About Allgauer's
Allgauer's in Lisle offers contemporary, fresh, innovative American cuisine that is excuisitely prepared by Nick Landeweer, Executive Chef. Chef Nick has been at the helm of the operation since 1989 after apprenticeships at famed restaurants including Charlie Trotter's and the Everest Room. Allgauer's is open daily for lunch , and dinner. A spectacular Friday Seafood & Prime Rib Buffet is offered from 5:30 – 9:00 pm and Allgauer's, is especially popular for the award winning Sunday Champagne Brunch. Brunch is featured every Sunday from 10:30 – 3:00 pm. Private dining rooms are also available.