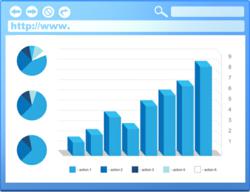 Our solution helps our clients manage more effectively which translates to enhancing their customer retention and increased sales.
King of Prussia, PA (PRWEB) May 08, 2012
Lorel Marketing Group (Lorel), a full-service marketing agency, announced a new pay-for-performance multi-channel marketing solution. It is designed to help marketers drive incremental revenue streams by leveraging deep customer insight, reduce the typical upfront technology cost and deliver customer-centric campaigns across multiple channels simultaneously; together, these benefits deliver a system that is both efficient and cost-effective.
Lorel's new pay-for-performance program protects marketers from overpaying for underperforming campaigns so that in turn, they pay only for the leads or sales. Using a two-step process, the program initially focuses on targeting quality leads from a pool of potential prospects. Lorel uses a variety of online media channels to drive potential leads to customized audience-specific landing pages based on industry, interests and targeted outcomes. Prospects then pre-qualify their level of interest using specific client-developed criteria. The Lorel platform then gathers and analyzes data based on a specific set of parameters, matched against the campaign initiative KPIs. Each individual lead is then added to the customer database which can be accessed by a secure online web portal.
The lead generation program is designed to deliver verified leads or contact data automatically and in real-time. The system manages series of outbound triggered emails by leveraging segmentation data at the contact level to confirm receipt as well as further validate the pre-qualification information.
Additionally, it automates the distribution of notifications to internal client stakeholders based on the pre-defined business rules that are established by the client. The delivery of automated pre-qualified leads to the correct representative allows for more effective, engaging relationships with potential customers and increases the efficiencies for conversions.
Benefits of the program enable the client to:
Improve the capturing of customer information across multiple systems and multiple channels.
Generate dynamic customer-centric content and messaging that is both relevant and impactful.
Nurture customer engagement through an automated, streamlined series of dialogs that are based on contact data, analytics and lifecycle.
Track the interaction of the contact data against key performance metrics and optimize the campaign on the fly.
"Lorel has designed this program to help our clients to minimize the upfront investment in technology and strategic resources and deliver a pay per-performance marketing solution," says Sebastian Pistritto, president Lorel Marketing Group Lorel Marketing Group. "Marketers typically understand how to manage a campaign requirement, but may find it difficult to optimize numerous customer interactions that occur daily across multiple campaigns. Our solution helps our clients manage more effectively which translates to enhancing their customer retention and increased sales."
By automating the system of in-bound leads, businesses now have a more efficient way of converting prospects into leads and following up on verified, pre-qualified contacts. This cost-effective program is fully customizable for industries and sub-industries, and even individual campaigns. Furthermore, clients are only charged for qualified leads, therefore eliminating up-front time and expense incurred on following up on cold calling prospects.
The Lorel Lead Generation Platform is also scalable, providing benefits to clients both large and small, and integrates fully with leading customer relationship management (CRM) platforms for single-sourced lead management. By streamlining the lead generation process, salespeople are free to focus their energy on leads that have a higher probability of conversion.
For more information about Lorel's lead generation program, please visit our website or contact Kate DiGiacomo for more information.
Lorel Marketing Group is a full-service, multi-channel marketing agency in its twenty-fifth year of accelerating the measurable success of leading lifestyle and healthcare brands. We specialize in insight mining, strategy development, branded creative and measurable marketing promotions that embrace integrated online and offline tactics.