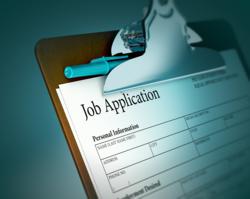 Screening standards should not be different or compromised merely because the volunteer or hire is part-time or temporary.
Jacksonville Beach, FL (PRWEB) May 04, 2012
"Last year the Bureau of labor Statistics reported that the youth work force alone, defined as those aged 16 to 24, who sought summer employment was 22.7 million people," said Donald J. Dymer, chief executive officer of SingleSource Services background screening corporation. "With unemployment still high, business owners, recreational facilities, youth summer camps and the like can expect another huge deluge of resumes for summer work again this year."
"Screening standards shouldn't be different or compromised merely because the volunteer or hire is part-time or temporary," warns Dymer. "Organizations aren't exempt from complying with the same guidelines as those required for full time employment.", adds Dymer. SingleSource is a founding member of the National Association of Professional Background Screeners (NAPBS) along with a member of ConcernedCRAs a group of ethical background screening vendors who maintain the highest standards of truth in business and have made it their goal to ensure that employers are aware of the strengths and weaknesses of database searches.
"Summer and seasonal hires often are referred for a position by an existing employee or friend of a friend," explains Dymer. "Because of that, employers make certain assumptions regarding the suitability of those hires or volunteers and fail to diligently follow normal background screening policies. These are dangerous assumptions that often end up costing the business or organizations millions of dollars in negligent hiring lawsuits."
Your best defense, according to Don Dymer, is regardless if you are hiring one or many summer employees you must first establish clearly outlined procedures for hiring or selecting summer staff. Dymer offers some key advice. "First check all the state and local laws that apply to you as well as federal regulations. For summer hires 17 or under, make sure that you obtain a minor employment release signed by the parent or legal guardian."
"Conduct a careful background check on everyone seeking summer jobs of volunteer jobs. Make sure that you have the applicant sign all required disclosure and permission forms so that any information you may obtain will be able to be utilized once you do conduct these checks. In most cases, background checks are not required for those under 17 years of age, but that doesn't mean you shouldn't do everything possible to carefully screen those individuals by a thorough check of references."
"Avoid one dimensional or superficial background screening programs. Educate yourself and understand your needs. Examine the function of the summer hire. Will driving be part of their job responsibilities? If so, find a background screening company that offers a monitoring program. At SingleSource we offer such a program and it monitors your employees throughout their employment and alerts you if they incur a traffic violation," explains Dymer. "For even better protection, I recommend that organizations subscribe to "Arrest Alarm", not just for seasonal hires, but for all their hires. This system utilizes more than 3,000 interfaces with law enforcement across the country to access real-time arrest information. SingleSource has found this tool an important adjunct to keeping the workplace safe and reducing the risk of potential liability."
"Setting screening standards for hires and volunteers should be a high priority for anyone in a position to make these decisions, although the hire or volunteer may be only there temporarily, the damage you could suffer because you haven't properly vetted each candidate could last a lifetime," cautions Dymer. "The onus to be compliant under the EEOC laws applies to everyone. Ignorance of the rules, unfortunately will not protect you from fines or worse."
For those people hiring or seeking volunteers to work with and around children, Dymer offers this, "Background checks are not enough. Databases are fallible, reference checks don't uncover problems. Tools like the Diana Screen®, along with tight employment and hr hiring policies and procedures are the best avenues for prevention of child sexual abuse."
Regardless of the size of your business or organization, you need to understand your responsibilities for Safe Hiring all year long, including summer part time personnel. To understand how to include the Diana Screen®, Discovery Watch, Arrest Alarm and how other valuable programs can be added to your background screening program call Don Dymer at SingleSource. It is a five minute call that can save your organization and save a child from a lifetime of horror. Or, visit http://www.singlesourceservices.com.
SingleSource Services is located in Jacksonville Beach, Florida.The company provides background screening to over 2,500 business across a wide variety of industries and non-profit organizations. SingleSource was founded in 1995 and believes that backgrounds are like fingerprints and prides itself on its long term customer relationships and strong commitment to fulfill its corporate civic duties.