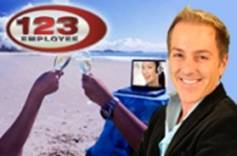 Orlando, FL (PRWEB) May 04, 2012
Why are only a handful of entrepreneurs actually able to leverage the global workforce to build a successful business? While most entrepreneurs are familiar with outsourcing projects and tasks such as website design and software development, what many new and even seasoned entrepreneurs are not so good at doing is generating revenue using outsourced virtual employees.
Outsourcing expert Daven Michaels, author of 'Outsource This!', believes he has the solution. Daven has been teaching entrepreneurs the formula for creating successful businesses using outsourced employees for the last 2 years. Daven explains that entrepreneurs need to learn how to turn outsourced virtual employees from being a liability to an asset as quickly as possible. In many ways it's no different from hiring an in-house employee with some real tangible benefits, such as not having to deal with complex and often unfavorable employee regulations, tax benefits, and very importantly a lot of flexibility without a lot of the overheads that prohibit growth.
During his 3 day workshop called 'Outsource Live!' Daven teaches the attendees the principles he used since the age of 15 to create a series of financially successful businesses in a wide range of industries. Businesses ranging from fashion clothing to owning a retail boutique on Melrose, a hit music producer, a pioneer in the live electronic music industry, owning and selling a successful paging telecommunication business, and owning a successful voice broadcasting business. Today he is the CEO of 123Employee, a premier outsourcing service provider.
Daven explains that you do not need to be a pioneer, or come up with the next Facebook, Twitter, or anything so grand to become financially successful and beat the current recession woes. On the contrary Daven believes anyone can create a successful business using a time-tested formula he was taught by his mentor, which he now teaches others. Daven is quick to point out that one does not need to outsource to build a successful business, but it certainly makes it easier and more affordable.
During 'Outsource Live!' Daven teaches entrepreneurs the 6 pillars of successful outsourcing:

Knowing ones role
Having a credible business
Deciding what tasks to outsource
Providing clear instructions
Selecting the right Virtual Assistant
Managing expectations
Daven also teaches the principles for creating a virtual business and incredible lifestyles.
For a limited time you can receive free tickets to either Outsource Live! Orlando or Outsource Live! [London by using the promo code: freepress.
About -- Daven Michaels has been an entrepreneur since the age of 15, with over 30 years of experience in creating multiple successful businesses. He is founder of 123Employee, a premier outsourcing service provider established in 2005, who focuses on helping entrepreneurs with marketing and customer support related tasks.
For more information about the 'Outsource Live!' event in Orlando 18-20 May 2012, please visit http://OutsourceLiveNow.com/details.
If you would like more info on the 'Outsource Live!' event in London 25-27 May 2012, please visit http://OutsourceLive.co.uk/details.