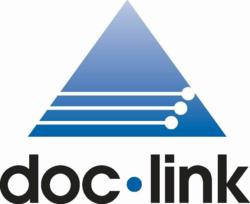 The benefits of streamlining business processes with integrated document management (IDM) are well documented now, so we're pleased to spread the news of IDM and OCR at our global conference." Scott Hays, Director, Product Marketing for Epicor
Laguna Hills, CA (PRWEB) May 03, 2012
Altec Products, Inc., a leading provider of integrated document management and workflow solutions, announced today its Platinum Sponsorship of Insights 2012, the Epicor® Global Customer Conference to be held May 6-9 at Caesars Palace in Las Vegas. Altec's doc-link provides seamless integration to Epicor enterprise resource planning (ERP) solutions for paperless processing in accounts payable, accounts receivable and sales order processing.
"Insights 2012 is not only a great showcase for Epicor solutions, it provides extensive classroom training that our customers rave about year-after-year," states Scott Hays, Director, Product Marketing for Epicor. "The benefits of streamlining business processes with integrated document management (IDM) are well documented now, so we're pleased to spread the news of IDM and OCR at our global conference."
Mark Ford, CEO, Altec stated, "Our 20 year relationship with Epicor has created a unique customer intimacy that allows us as Alliance Partners to prepare for the document visibility demands of growing, successful companies. For business executives to make sound decisions, financial and sales information needs to be electronically archived and easily accessible. Document management is that tool, and Epicor has embraced a proactive strategy to meet their customers' needs and stay ahead of the game."
This conference will offer a hands-on lab to demonstrate paperless AP processing coupled with Readsoft's OCR solution as the "Dynamic Duo" in AP efficiency. Another lab will feature the newly released Smart Form Toolkit that provides the ability to configure Smart Forms for processing or creating new documents. Smart Forms are electronic forms that are configurable, easy to use, and can extend to any department and any process. These customizable doc-link windows can be used to create, index and retrieve documents, as well as structure business processes.
Merri Jo Cleair, doc-link Product Manager, Altec added, "We already see many applications for the Toolkit such as the creation of expense reports, credit card reconciliation, and streamlining HR onboarding with electronic check lists. This is a new concept that gives the flexibility to automate business processes throughout the entire organization."
Altec's 10' x 20' booth space at Insights is located at #113/114.
Breakout Sessions:
Monday, May 7
2:55 – 3:45 pm LAB: Document Manager for AP Processing with Altec's doc-link for Epicor ERP
Tuesday, May 8
10:00 – 11:15 am Topical Networking for Enterprise Customers including Document Management
11:25 am – 12:15 pm EUG: Using Import Manager 7.4a with Epicor Transformation Console (ETC) to Automate the Transfer of Voucher Data from doc-link to Enterprise AP
2:15 – 3:15 pm LAB doc-link Smart Fort Toolkit – Any Department. Any Process
Wednesday, May 9
1:15 – 2:30 pm Automate AP processing with OCR and doc-link, the Dynamic Duo for AP Efficiency
About Altec
Altec is a leading provider of Integrated Document Management (IDM) solutions to mid-market companies. For more than 25 years, Altec has provided a wide range of accounting-centric paper to paperless solutions including its flagship product, doc-link™, which enables companies to capture, archive, workflow and route structured and unstructured documents to customers, employees and vendors. Altec's comprehensive solutions include IDM, output management, MICR check disbursement and paper documents that serve more than 13,000 customers worldwide. Altec enjoys strong, collaborative partnerships with ERP solution providers like Epicor Software to provide the most comprehensive, integrated enterprise document management solutions. Altec delivers its IDM solutions through a global network of authorized partners in more than 60 countries throughout the Americas, EMEA and Asia Pacific. Visit Altec at http://www.altec-inc.com, or call April Blankenship at 1-800-997-9921.
Epicor is a registered trademark of Epicor Software Corporation. Other trademarks referenced are the property of their respective owners.