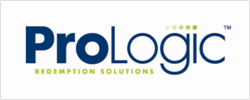 "ProLogic is extremely pleased to add S&H Solutions' consumer marketing program to our suite of services for retailers."
Ross Ely, President and CEO
Bloomington, Indiana (PRWEB) May 03, 2012
ProLogic Redemption Solutions, one of the industry's largest clearinghouses for manufacturer coupons, announced today that it has acquired S&H Solutions, a leading provider of consumer and loyalty marketing services for retailers. ProLogic will now be able to offer retailers a broad range of services from coupon clearing to loyalty marketing. S&H Solutions is also known as YOU Technology Retail Services.
S&H Solutions is a descendant of S&H Green Stamps, an iconic American brand from past decades. S&H Green Stamps were the original loyalty marketing program, distributing billions of stamps that consumers collected and redeemed for merchandise.
Today, S&H Solutions provides marketing and loyalty programs for retailers, branded either as S&H greenpoints or with the retailer's brand. Their technology enables retailers to identify specific segments of customers (such as best customers, new customers and lost customers) and deliver personalized, targeted offers that appeal specifically to each segment. S&H retailer customers believe that S&H's services enable them to be more competitive and build better relationships with their customers.
"ProLogic is extremely pleased to add S&H Solutions' consumer marketing programs to our suite of services for retailers," said Ross Ely, President and CEO of ProLogic. "ProLogic has built a reputation in the coupon industry as 'the retailer advocate' and we look forward to broadening this role as we integrate the S&H Solutions business."
S&H also provides ProLogic with the capability to enhance its services around digital coupons by offering redemption services to augment the clearing services that ProLogic already provides. S&H can integrate with every major POS system to give retailers the ability to accept digital paperless coupons as a part of their promotional mix.
S&H Solutions' new name will be "ProLogic Consumer Marketing Services" and it will operate as a division of ProLogic. The division will be led by Al Smith, a seasoned executive with over twenty years of experience in the loyalty marketing industry. The business will continue to operate from its existing location in Delray Beach, FL.
About ProLogic Redemption Solutions
ProLogic Redemption Solutions is one of the industry's leading coupon processors and clearinghouses—and the industry's only advocate for the retailer. The company's 1,500 employees serve over 20,000 of the nation's leading retail stores, restaurants and pharmacies. ProLogic expedites the processing of coupons, invoicing to the manufacturer, and payment to the retailer, ensuring integrity, governance, metrics and transparency throughout the coupon process. ProLogic is headquartered in Bloomington, IN. Visit the company's website at http://www.prologicredemption.com.