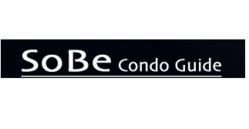 The Fontainebleau Miami is simply an amazing, state of the art building with everything a man wants.
Miami, FL (PRWEB) May 04, 2012
Miami Beach oceanfront condos are at the top of everybody's list when considering buying a new Miami condo. Many people agree upon one thing, which is not that difficult to understand once a person sees the building of the Fontainebleau Miami.
Michael Yablonicky is a licensed real estate salesperson employed by Zilbert International Realty and a professional who works in Miami and specializes in luxury residences for investors, sellers and buyers. Michael brings in a new perspective of a buying and selling process by being available 24 hours a day and 7 days a week, and open for any kind of questions related to real estate. Michael began a career of a real estate agent in 1999 at Kent Karlock Realty based in Miami. In 2006, Michael joined Zilbert International Realty, and has been among the top producers in the company ever since, selling some of the most exclusive Miami Beach oceanfront condos.
SEO Miracle is one of the leading SEO companies in the United States with many successful projects in the area of real estate. They participated in selling luxury condos and houses to people around the world and today SEO Miracle has been hired by Michael Yablonicky for SEO services, but is not otherwise affiliated with Zilbert Intenational Realty. SEO Miracle will help Michael Yablonicky to improve his search engine rankings and successfully promote the Fontainebleau Miami.
Joshua Hood, CEO of SEO Miracle said, "The Fontainebleau Miami is simply an amazing, state of the art building with everything a man wants. Michael is a real champion when it comes to selling Miami Beach oceanfront condos and his expertise makes it easier for us to work our part of the agreement."
SEO Miracle and Michael Yablonicky know how expensive oceanfront condos can get and that is why they decided to present condos at the Fontainebleau Miami at affordable prices.
You can get in touch with Michael to find out more information on Miami Beach oceanfront condos at the Fontainebleau Miami, by visiting his personal website http://www.sobecondoguide.com or calling his phone number 305-467-7204.