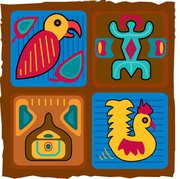 Travelers can start saving substantial money while planning their trip and can continue to save money while on vacation without sacrificing excellent service and quality.
Denver, Co (PRWEB) May 03, 2012
Travelers are gearing up for another summer and right now they are scouring the web looking for Costa Rica travel deals and smart money saving tips. Travelers can start saving substantial money while planning their trip and can continue to save money while on vacation without sacrificing excellent service and quality.
New York Times contributor Michelle Higgins recently wrote in the article "Are Travel Agents Back," "And though no one has been keeping track of the reasons travelers are turning to actual human beings, Mr. Peterson suspected it might have something to do with the drawbacks of the Web. "It's come to a point that it's too much information to be confident that they have the ability to book the lowest fare" or uncover the best place to stay, he said of the respondents. "Consumers are hungry for that one-and-done shopping experience."
Seth Kugel wrote a blog post for the New York Times Travel section entitled "Is the Best Travel Search Engine Around the Corner?" Seth wrote, "The result: Nearly every time, travel agents bested the Internet big boys on both price (the objective part of the test) and service (what you might call the essay question). In other words, the agents suggested alternate routes, gave advice on visas and just generally acted, well, more human than their computer counterparts."
With the average traveler spending 5 hours researching and booking their vacations online, it's easy to see why they are turning to travel agents to get the best rates and services.
For travelers who are still looking to book their own vacations, consider traveling to Costa Rica during the green season. The green season starts in late April and ends around the first week of December.
Costa Rica's green season is the perfect time to take advantage of lower hotel rates; fewer tourists, easy transportation and comfortable weather (except for the months of September and October).
Travelers can expect to save around 30% by purchasing package deals with travel agents for vacations during the green season.
So now that the vacation is booked and everyone is all packed up lets start looking at some money saving tips.
Saving money on a vacation begins before arriving at the airport; prior to the international flight.
Before deciding to drive and leaving the car at the airport be sure to find out how much the airport parking fees is. The average price for parking is around $20 a day. Any vacation longer than 4 days justifies a cab ride in most cases.
Get familiar with your cell phone data and outgoing phone call rates.
Travelers who understand their phones data plans are less likely to suffer from a heart attack when the next cell phone bill is due after returning home. For travelers who are not clear on how their plan works shut off your data roaming. The e-mails can wait and they serve as a distraction from a much deserved quality vacation. Folks should also check their outgoing phone call costs. Depending on the outgoing cost look into downloading an app like skype. As a last resort it may be cheaper to buy a prepaid phone card.
Here are a few more tips to keep in mind while vacationing.
Travelers can save money by eating at Sodas. These are small family run restaurants that specialize in inexpensive meals and usually include a drink.
In Costa Rica a 10% service charge is included on the restaurant bill and tipping is not customary so don't feel obligated to tip, unless the service merits it.
Looking for some inexpensive activities? Visit some of Costa Rica's National Parks.
Costa Rica has the greatest diversity of species and ecosystems compared with other tropical regions of the world. Costa Rica has 32 National Parks and the entrance fees are usually around $5 USD with discounts for students and seniors.
Take advantage of the hotel pool.
Visitors are paying for the pool but are they using it? After a few days full of fun activities, taking a time out to splash around in the pool may be what's needed to re-energize your batteries. On family vacations consider having a picnic poolside or make your way back to the room. Getting out of the sun for an hour or two is never a bad idea (especially on hot days with young children).
If you need help or want to ask questions about planning a trip to Costa Rica please contact Monica (head of operations for the travel agency LatinExplore) at 888.340.4943 or by email at customerservice(at)latinexplore(dot)com.