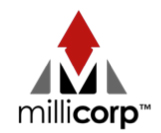 Timothy Meade, CEO and President of Millicorp said "Family is the most important thing to me and in the case of someone who is incarcerated staying in contact with family members regularly can greatly reduce recidivism"..
Fort Myers, Fl (PRWEB) May 03, 2012
ConsCallHome the nation's leader in providing local telephone service to the families and loved ones of the incarcerated announced today the launch of their Mother's Day Special. The already low minute rate will be reduced for the special and is designed to help families stay connected. The Mother's Day Special for example gives 100 minutes free with the purchase of 500 minutes and is available to any present or new customer and is valid now through May 13th 2012, for further details go to http://www.conscallhome.com.
The Team at ConsCallHome understands the importance and the value of Mothers and respects the role in the lives of children and family. Due to ConsCallHome's core belief of family, the billing cycle will be altered for any customer whose billing date falls on May 13th to ensure the customer may talk freely on Mother's Day without being disconnected. ConsCallHome feels this is simply a way to say thank you to everyone. This practice isn't typical within the industry and is unlike most prison phone providers who prompt customers to put extra money on accounts during holidays cautioning that the phone call may be disconnected.
ConsCallHome is creating a standard that incorporates the most technologically advanced telephone service and the most current security measures available to date which provides an affordable and safe service. The mission is to allow the families of the over two million Americans who are incarcerated the opportunity to benefit from the main stream technology which allows them to communicate at today's telephone rates rather than outdated charges many were forced to pay in the past. As the study by Reed and Seymour reports, maintaining close family ties during incarceration has been shown to reduce recidivism rates, improve mental health of inmates and other family members and decreases the stress of separation, and increases the likelihood of reunification.
Timothy Meade, CEO and President of Millicorp the parent company of ConsCallHome said today "It important to me and everyone at ConsCallHome to provide our customers the opportunity to talk with their families affordably, especially during holidays which is why we offer specials and we will even alter our billing dates. Family is the most important thing to me and in the case of someone who is incarcerated, staying in contact with family members regularly can greatly reduce recidivism. He continued "in today's technological world we have more control in incorporating greater security measures at lower telephone rates than ever before. We will do whatever we can to help keep these families together by keeping the cost down".
Reed and Seymour: http://aspe.hhs.gov/hsp/prison2home02/Hairston.htm
About Millicorp: Millicorp is a nationwide provider of communication products, services and applications. Millicorp provides a range of services for both consumers and small/medium-sized businesses such as MilliTalk, ConsCallHome and MilliVox. Millicorp is an FCC registered telecommunications company. MilliVox is the wholesale division of Millicorp. It is an evolutionary solution engineered with an advanced stage infrastructure to deliver a reliable, simple to use and affordable wholesale communications network with a nationwide footprint.
For information about any of the family of Millicorp products or services please visit http://www.Millicorp.com, http://www.MilliTalk.com // http://www.Millivox.com // and http://www.Conscallhome.com.
Press Contacts:
Donovan Osborne
Millicorp, Director of Communications
239-443-5882