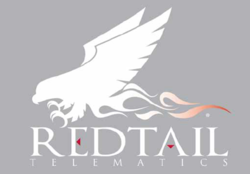 The Redtail DataWarehouse opens up a world of opportunity for our current and future customers," says Anna Amoresano, Vice President, Sales & Marketing. "Pricing is contingent on customer requirements, and inquiries are welcome at sales@redtailgps.com
San Diego, CA (PRWEB) May 04, 2012
Redtail Telematics Corporation, an established global manufacturer of GPS tracking products, today announced it has launched its state-of-the-art DataWarehouse, providing robust, real-time location and journey data for Enterprise level customers worldwide.
According to Dr. Colin Smithers, CEO of Redtail, "Vertical markets have a need for telematics data such as location, monitoring, status and other metadata to enhance their Enterprises, and Redtail now offers customers a secure, scalable, flexible and deeply-integrated hardware, firmware and high transaction-rate database solution that treats data delivery from a system viewpoint in a way that is second to none."
High-frequency driver behavior data from the 3-axis accelerometer in the Redtail Telematics VAM-1 GPS units is buffered and transmitted to the DataWarehouse, delivering continuous journey data at up to 10x per second, collecting data about harsh braking, excessive rotation and acceleration, as well as other partial and complete journey information, asset tracking and location data – and more.
Integration between the Redtail GPS device, the Redtail firmware it uses, and the Redtail DataWarehouse is unmatched in the industry. Redtail engineers have designed a fortified system that shields customers from the uncertainties of today's cellular and computer networks and leaves nothing to chance, using a proprietary protocol between the device and the DataWarehouse. Data arriving randomly and at potentially high rates is load balanced and fed to internally redundant databases that can push data immediately or be mined at a later time.
The databases are professionally hosted on multi-site server farms, and the system has been designed to survive everything from momentary cellular drops, breakdowns and power outages to disc crashes and other catastrophic events. High priority messages, such as the 'Crash' & 'Panic' events are pushed immediately through the database, which is scalable from 100 devices to a million or more.
According to Christopher Mangum of CC Mangum Consulting, "Our enterprise software provides asset management services for clients with off-road equipment. It features mapping in real-time together with location history; usage information including start time, engine status, daily and historical runtime; and preventive maintenance tracking and scheduling. Redtail Telematics seamlessly provides the vital information that drives our information system: GPS tracking, location and usage data for our clients' fleets, all available 24/7 through its DataWarehouse."
"The Redtail DataWarehouse opens up a world of opportunity for our current and future customers," says Anna Amoresano, Vice President, Sales & Marketing. "Pricing is contingent on customer requirements, and inquiries are welcome at sales(at)redtailtelematics(dot)com."
About Redtail Telematics
Redtail Telematics Corporation is based in Southern California and is an established global manufacturer of state-of-the-art GPS tracking products for fleets, as well as a strategic Data Warehouse supplier to the Insurance Telematics industry and other enterprise-level customers in both the U.S. and Europe. Redtail is a sister company of Cambridge, UK-based Plextek - an award-winning designer and manufacturer of communications systems for technology customers worldwide, and one of the largest independent electronics consultancies in Europe. Redtail's PTCRB-certified VAM-1 Vehicle Asset Management GPS product is now fully deployed in Europe and North America, offering a best in class total solution to fleet managers worldwide. To date the team has provided more than 5 million hardware units into the automotive aftermarket with an unmatched track record of quality, reliability and performance.
Source: Redtail Telematics
Press Contact: Kennedy Gammage
gammage.kennedy(at)gmail(dot)com
(619) 379-4522