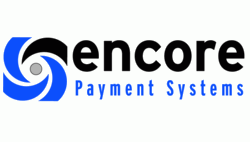 The same wireless terminal that offers unlimited data with a "Smart Sim" is now even more beneficial to mobile businesses.
Addison, TX (PRWEB) May 03, 2012
Small businesses are quickly realizing the opportunities of going mobile: with one-time customers quickly turning into loyal clients, mobility adds a sense of dedication and both merchant and customer have a peace of mind knowing their transactions are backed by top security and convenience. So where can the average merchant find this peace of mind? Encore Payment Systems now offers their merchants a safe, all-inclusive wireless payment solution with the Clear Advantage Freedom with mobile bundle -- making the most popular wireless terminal a better value for mobile businesses.
Encore is now offering their merchants the perfect solution with the Clear Advantage Freedom wireless terminal bundled with a car charger, carrying case, docking station and ID tag. The same wireless terminal that offers unlimited data with a "Smart Sim" is now even more beneficial to mobile businesses. Smart Sim technology ensures that you connect to the cellular carrier with the best signal so coverage issues become almost non-existent. With the Smart Sim, the days of being limited to a single wireless network are gone. For merchants who make a living making house calls this bundle means more face time with their customers and less time turning down a credit card payment you couldn't previously accept or process. The now bundled Clear Advantage Freedom wireless terminal is the ideal solution for the merchant on the go keeping their payments convenient, organized and online from anywhere.
The Clear Advantage family of terminals has always held up to its name as the 'clear advantage' to merchant solutions and thus has become a most valued product line for Encore's merchants. The Clear Advantage Freedom wireless terminal is the most popular of the family of terminals for its versatility, convenience and most importantly, its security.
For further information on the Clear Advantage Freedom wireless bundle visit http://www.encoreps.com
or contact:
Justin Motz, marketing(at)encoreps(dot)com, (214) 442-1700 x1327
Our affiliated companies: Prodigy Payment Systems and Momentum Payment Systems
About Clear Advantage
The Clear Advantage line-up, established in 2005, has evolved over the last six years from a single comprehensive merchant solution to a full line-up of multifunctional business solutions for small- to medium-sized businesses throughout the U.S. Its complete system can process a variety of electronic payments, including credit and debit cards, smart cards, gift and loyalty cards, prepaid cards, EBT, and electronic check conversion. The Clear Advantage Mobile is an ideal solution that allows merchants to take payments virtually anywhere they use their cell phone.
About Encore Payment Systems
Encore Payment Systems was established for the purpose of providing electronic payment processing solutions and other value-added services to small and medium-sized merchants throughout the United States. Encore is a leader in the electronic payment processing field providing credit card, debit card, ATM card, gift card, prepaid card, EBT and check processing services. Encore maintains a sincere dedication to superior customer service and an honest and ethical approach to acquiring new customers. This vision has enabled Encore to become one of the fastest growing companies in the industry excelling in all aspects of merchant services. Encore Payment Systems is located at 3801 Arapaho Road, Addison, Texas 75001. Please follow us on Twitter @EncorePS, like us on Facebook or visit Encore Payment Systems online at http://www.EncorePS.com.
###