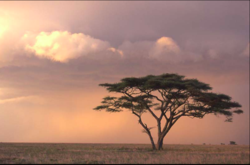 Santa Ana, CA (PRWEB) May 02, 2012
System Pavers and the African Wildlife Foundation have teamed up to offer you an exclusive look at some of East Africa's most exhilarating landscapes and wildlife. Larry Green, CEO of System Pavers and a South African native, along with Craig Sholley,Vice President, AWF, will take you on a true East African Safari Adventure through Tanzania. The best part? Refer a friend, family or neighbor today and this amazing trip could be yours for free.
Based in Santa Ana, Calif., System Pavers is an industry leader in providing paving stone products and services for residents of California, Oregon, Washington state and Colorado. Through April 30, 2012, the company is sponsoring a contest in which the winner receives an all-expenses-paid trip for two to join Larry and Craig on this unrivaled jaunt through the East African wilderness. For each person you refer to System Pavers who completes an in-home consultation, your name will be entered once into a drawing for the safari. Every referral you make can increase your odds of winning. The contest winner will be selected and announced on May 2, 2012.
The African Safari Adventure kicks off July 20, 2012, and ends July 30, 2012. During your time in Tanzania, you will be guided through world-renowned national parks and have unfettered access to the foundation's wildlife experts and conservation sites. At Tarangire National Park, for instance, you'll have a chance to marvel over the large herds of elephants and zebras, among other species. At the Ngorongoro Conservation Area, 30,000 animals – from black rhinos and cheetahs to antelopes and hyenas – will surround you and your travel mates. This is the trip of a lifetime. For more details, visit http://www.systempavers.com/myreferral/TanzaniaSafari.pdf.
Additionally, System Pavers offers an ongoing referral program that rewards you for every new project you send its way. Every time the company completes a project for someone you refer, you will receive $500. There is no limit to the money you can earn through referrals. Keep track of your referrals using the simple referral portal at http://www.systempavers.com/myreferral/.
About System Pavers
System Pavers is the industry leader for high-quality paving stones. Its unique interlocking driveway pavers are crafted with both form and function in mind, so you don't have to sacrifice style for practicality. Founded in 1992 by Larry Green and Doug Lueck, the company has grown to serve property owners throughout Southern and Northern California, Colorado (Denver), Washington (Seattle) and Oregon (Portland).