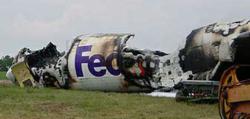 This prevents a qualified applicant from being denied entry into a field they can adequately perform and eliminates cheating or administrator bias
Albuquerque, NM (PRWEB) May 04, 2012
Genevolve Vision Diagnostics is launching its military grade genetic test for all major forms of congenital color blindness at the Aerospace Medical Association annual event May 13th-15th in Atlanta, Georgia. It is the first totally objective color vision test that can consistently separate colorblind individuals from those with normal color vision and accurately classify color vision deficiencies. As such, it offers a solution to the problem of setting uniform standards in the workplace and meets the color vision testing requirements of militaries and government organizations grappling with badly outdated testing methods. "The new military grade test is near perfect at separating color normal's from color defectives which has proved challenging with conventional testing methods," said Genevolve president Matt Lemelin. The genetic test, and much of what is known about color vision itself, represents decades of research by the husband and wife team of Jay and Maureen Neitz, PhD., who are both professors of Ophthalmology, and Biological Structure at the University of Washington.
Color blindness is the most common genetic disorder in humans, affecting more than 250 million worldwide and over 100 occupations are considered color critical. A significant improvement over conventional color vision tests is the ability of the genetic test to rate the severity of the highly variable condition on a scale of 1 to 100. "This prevents a qualified applicant from being denied entry into a field they can adequately perform and eliminates cheating or administrator bias that may allow some severely colorblinds to slip through the system," says Lemelin. The test has been designed to meet the needs of the Federal Aviation Administration and the U.S. Air Force as the departments and others have been critical of the failure of color vision tests currently on the market meeting their requirements. Highlighting testing failures and prompting the National Travel Safety Bureau to recommend new color vision testing standards was the 1997 Amtrak train disaster blamed on a colorblind engineer that misread colored signals and the 2002 Fed Ex plane crash labeling the 1st officer's undetected colorblindness as a contributing factor.
The military grade test, marketed under the Eyedox™ brand, involves a painless finger prick to obtain a blood sample which is specifically analyzed using gene sequencing technology to analyze the color genes, which are expressed in the eye but present in all cells, to give both a precise identification and an accurate classification of any inherited color vision deficiency along with a precise severity rating. There is significant cost savings as the new technology eliminates the need for repetitive testing and expensive travel to testing sites. Further cost savings can be found, although more difficult to quantify, in improved safety, enhanced job performance and accident avoidance. The genetic test is anticipated, on average, to accept as safe to perform, 30% of applicants currently excluded on the basis of conventional color vision tests which can result in bolstering ranks and preventing unfair discrimination.
"This is a major breakthrough because scientists strive to understand the genetic basis of human disease, it is often more important to forecast the severity of the impairment than to merely reveal the presence of a genetic defect," said Dr. Jay Neitz.
About color vision
Congenital or inherited colorblindness affects the photoreceptors that absorb light in the red-green visual spectrum. Color vision deficiency is the most common genetic disorder in humans. The disorder is most often inherited as the result of mutations on the X chromosome and therefore is predominantly present in the male population. It has been estimated that 1 out of 8 males and 1 out of 200 females possess some form of inherited color vision deficiency. Studies indicate there are 13.5 million color vision deficients in the United States and more than 200 million worldwide. Studies show that current testing methods are unreliable, classifying some people with normal color vision as being colorblind and some people, even with severe color vision defects, as being normal. Researchers and regulators have been demanding a more objective color vision testing method to establish an acceptable standard.
About Genevolve Vision Diagnostics
Genevolve Vision Diagnostics, Inc. is a life sciences company which researches, designs and commercializes non-invasive molecular diagnostic assays and treatments for clinical applications for the color vision industry. The company operates in two segments; external agreements and internally held intellectual property. The external agreements section offers partnering options for technology companies and innovators within the color vision industry and provides a commercialization vehicle including product development, distribution options, marketing services and other business services on a contractual basis. The internally held IP segment researches, licenses, develops and commercializes novel molecular diagnostics and treatments for color vision deficiencies. The company was founded in 2009 and is based in Albuquerque, New Mexico.
SOURCE Genevolve Vision Diagnostics, Inc.
RELATED LINKS
http://www.genevolve.com
http://neitzvision.com