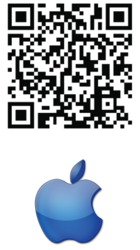 A mobile app strategy can really make a business stand out
Commack, NY (PRWEB) May 24, 2012
Hands On HealthCare Massage Therapy and Wellness Day Spa is going high tech with their new Mobile App. Mobile applications have taken the world by storm because of how easy it is for people to download and use on their smart phones. They provide customers with instant information and a direct way for people to contact us from their phone. This is a growing trend that is estimated to grow 1000% to 58 billion users by 2015. Mobile applications are internet applications designed to run on smart phones and other mobile devices. These applications can more commonly be accessed on desktop or notebook computers but can now be conveniently accessed on your smart phone. While this may seem like a minor subtlety, in a not-so-patient society we all know we want it and we want it now. Most people grow tired of waiting on their computers that need to to boot up and frequently crash. Hands On Mobile App worked closely with Jimmy Newson of MobileMarketApps.com to design an App perfect for their clientele.
The smart phone industry is the fastest growing market ever. As a small business, developing a mobile strategy increases customer loyalty and helps reduce spending. Hands On wants to increase customer loyalty while cutting back on expenses, hence, a mobile strategy was developed.
Deciding to add a mobile application to the marketing mix, gives an incredible tool to leverage all offline and online campaigns into one tool. From using QR codes to bridge the gap between the real world and the digital world to push notifications to instantly tell a customer about a special, upcoming event or breaking news, Hands On HealthCare Massage Therapy can communicate with its audience like never before. In return, customers can have a direct way to contact Hands On, find the company and socially share the company information with their family and friends. When an app is downloaded to a customer's device, it is like being with them 24 hours a day.
According to Jimmy Newson, CEO of MobileMarketApps.com, when implemented correctly, a mobile app strategy can really make a business stand out from its competitors and give their current clients and potential customers an exciting and highly engaging experience.

Sixty-five percent of mobile users said they used their mobile device to find a business to make an in-store purchase (Source: Google, 2011)
74 million consumers in the United States already shop from their mobile devices (Source: In Mobi study, 2011)
By 2015, 81% of U.S. cell users will have smartphones (Source: Goldman Sachs, 2011)
53% of American consumers use their smartphones to access search engines at least once a day (Source: Google and Mobile Marketing Association Survey)
Hands On app contains many features that they expect their clients to find very convenient. Some of these include a loyalty coupon program, a free QR scanner, a Spa Cam that their spa party clients can use to upload their spa party pictures that may be used on the website, various forms, a tip calculator, GPS directions, instant updates and more.
Hands On HealthCare Massage Therapy believes that having a Mobile App will relieve the stress of their very busy, on the go clients. And, there's benefits for non-clients as well including a Tip Calculator, Voice Memos, a notebook and coming soon, Spa Music
Hands On HealthCare Massage Therapy and Wellness Day Spa has been serving the Commack Community since 2000. Hands On HealthCare Massage Therapy is a recognized leader in Advanced Medical Massage in Suffolk County, Long Island. Medical massage is often the answer regarding Pain, Injury and Disease. Hands On offers Pre-Natal and Post-Natal Massage, Sports Massage, Trigger Point Therapy, Myofascial Release, Manual Lymph Drainage and much more. In addition, we offer spa treatments that include facials, skincare and signature body treatments. Hands On has an extensive Couples Spa Date Menu. Spa Parties are our specialty. We have an array of services and packages available for both on and off-site. Our mobile services include bringing the day spa to your doorstep at home, venue or corporate function. Common events include Bachelorette Parties, Showers, Birthdays, Bar and Bat Mitzvahs, Sweet 16 Corporate Events and functions. Hands On HealthCare Massage Therapy's Licensed Massage Therapists and Estheticians provide our clients with the ultimate experience in attention, service and care.
Hands On HealthCare Massage Therapy and Wellness Day Spa
Marla Kaplan, Licensed Massage Therapist, Certified Lyphedema Therapist
208 Commack Road, Commack, NY 11725
631-462-4263
http://www.LongIslandMassageAndSpa.com