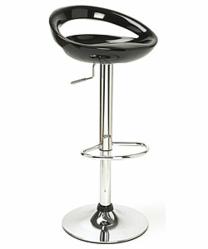 Our customers are very fashion-forward and discerning in choosing their kitchen and outdoor area bar stools
San Francisco, CA (PRWEB) May 07, 2012
Modern bar stools are set to take center stage in an upcoming webinar, confirms BarStoolsForLess.com. The plan is for questions and answers on any featured modern bar stool to be asked by customers and answered by the company's staff, the retailer said.
Jessica Peterson, a company spokesperson and webinar coordinator for BarStoolsForLess.com said, "Our customers are very fashion-forward and discerning when it comes to the seating we offer. More contemporary shapes and trends are currently very de rigueur and we are creating a webinar for customers to log on and ask the experts any questions they have, such as those about material combinations, designs, colors and styles."
The spokesperson explained the decision to plan a video webinar instead of offering a more traditional text-based Q&A or FAQ.
"The often angular nature of new seating styles lends itself better to a visual display in 3-D. A flat photograph often fails to do their elegant simplicity enough justice. A webinar is preferable as it allows for items to be shown on camera from all angles and to full height scale while the experts discuss their various features."
When asked to give examples of the types of questions customers ask, the spokesperson said, "It really varies. Yesterday, I received a highly technical inquiry from an interior designer customer about our Viva stool range and its contour ratio. Today, I answered some questions about detergents safe for use on microfiber! "
The spokesperson continued, "We hope that through a video webinar we are able to conveniently address as many questions about modern bar stools as possible. If the volume of emails in my inbox is a good indication of the webinar's projected popularity, then it will prove a big success once we schedule its production."
Customers are invited to submit their queries to the site in order for their questions to be considered for inclusion in the planned webinar.
To learn more about the various modern styles of seating on offer, visit
http://www.barstoolsforless.com/modern-bar-stools.html