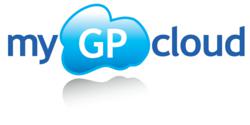 The combination of myGPcloud and the TeleCloud, Inc. sample company will allow Augusta State students to experience a fully functional, state-of-the-practice ERP across our business curriculum
San Diego, CA (PRWEB) May 03, 2012
RoseASP, one of the largest providers of hosted Microsoft Dynamics Enterprise Resource Planning (ERP) solutions, today announced Augusta State University will leverage the online accounting software, myGPcloud, and the Microsoft Dynamics Academic Alliance to expose, educate, and prepare students by using a state-of-the-art cloud technology platform to enhance the learning experience.
As consumerization of IT continues to evolve and more on-demand enterprise solutions become available at minimal costs, "We see many Universities adopting Microsoft Dynamics GP in the cloud to increase the effectiveness of classroom instruction and to empower students to complete lab assignments wherever and whenever they desire," noted Doug Pitcher, Director of Academic Relations at myGPcloud. As technology impacts how professionals conduct business, Doug Pitcher added, "Augusta State University is providing a way for their accounting and IT students to be at the forefront of technology decisions. Utilizing the web based accounting sample company, TeleCloud, Inc. developed by myGPcloud, allows students to analyze and make recommendations against a valid set of data that is usually only seen in a real world setting."
Professor of Information & Decision Technologies, Todd Schultz, PhD commented, "The combination of myGPcloud and the TeleCloud, Inc. sample company will allow Augusta State students to experience a fully functional, state-of-the-practice ERP across our business curriculum beginning as early as our introductory information systems course. Moving beyond accounting and information systems students, we can now easily put management, marketing, and finance students in exactly the sorts of roles they will face in the professional world: executing relevant business processes, performing analysis, making and implementing decisions."
Todd Schultz added, this opportunity was made possible through, "Our University's membership in the Microsoft Dynamics Academic Alliance, which provided the licenses for the core Dynamics GP ERP software, making the per-student price point for myGPcloud very reasonable, well below the cost of a typical course supplement." As a continued benefit of the cloud delivery model of on-demand enterprise solutions, "The cloud aspect removes the faculty or campus IT from having to install and maintain the software; it also provides students 24/7 on- or off-campus access to handle their studies and assignments. This is very exciting news for the world of Academia and cloud technology as our educational institutions are able to better prepare and expose students to the technology tools they will use upon graduation."
About Rose ASP
RoseASP is a leading provider of hosted Microsoft Dynamics ERP and CRM applications. The myGPcloud service developed by RoseASP, includes all of the rich accounting, business-intelligence and financial-management features of Microsoft Dynamics® GP, as well as automated on-line provisioning, training videos and guides, template setups and technical support. Users can trial the service for one month, without cost, which includes full ERP capabilities such as manufacturing, supply chain, professional services and not-for-profit modules. The myGPcloud application is available in two versions: Business Essentials(plus) and Advanced Management (plus). RoseASP, a Microsoft Gold-Certified partner has been hosting since 2000 for small and mid-sized companies and a growing number of Microsoft Partners around the world. For more information about RoseASP, visit http://www.roseasp.com.