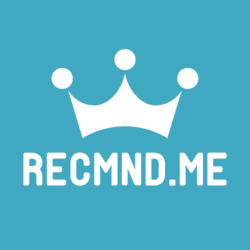 "We want job seekers to take an active role in managing their careers," said Jesse Gant, co-founder or Recmnd Inc.
Newport Beach, CA (PRWEB) May 03, 2012
Setting its sights to simplify the referral process for job seekers and human resource (HR) professionals alike, Recmnd, Inc.'s first product, Recmnd.Me (http://recmnd.me), has finished its private beta, and is launching to the public and working professionals everywhere.
One of the most important things HR pros struggle with is finding top talent for their organizations. Countless hours are spent with this effort. Although there seems to be a steady stream of resumes for each position (especially in today's economy), most of them are unqualified or not the "A" players desired. According to 2012 Sources of Hire, more than 50 percent of jobs come via personal or professional referrals. Given this statement and the talent drain that seems to be prevalent, HR pros need simpler methods to find the "A" players as quickly as possible.
While some social career sites are good at fostering connections or scoring social influence, according to Jesse Gant, CEO and Co-Founder of Recmnd, Inc., none of them simplify or unify the recommendation process or leverage recommendations in any real, meaningful way.
Recmnd.Me will improve social recruiting and professional networking by allowing coworkers to recommend and rate each other. Recmnd.Me uses job titles, keywords, companies, locations and more to aid in ranking candidates, so employers and recruiters can easily target the best software engineer in San Francisco, or the top salesperson at a particular company. Rankings and profiles can also be shared with friends and colleagues via email, Twitter, Facebook, or as embeddable widgets.
"We want job seekers to take an active role in managing their careers," Gant said. "You need to know how you rank against your competition and what keywords and specialties best define you and, more importantly, set you apart. It's fun to look at data points across companies and geographic locations to find the best and highest ranked professionals in a particular industry."
Recmnd.Me looks to be the authoritative source for new hires by scoring its members on real recommendations based on their effectiveness as an employee and not how many tweets or followers they have or if they invite others to join a site. Recommendations can only be submitted if the referrer has the person's email, which increases the probability of knowing and having experience with the recommended person. Additionally, individual scores are not shared among users to encourage an honest and thoughtful recommendation.
For more information, see this video to get an HR pro's perspective on the additional benefits of this new service.
About Recmnd.Me
Recmnd.Me is the first brand to launch under Recmnd, Inc. Recmnd.Me is an easy and fun way for working professionals to recommend and rate each other. It's great for employers and recruiters looking to quickly hire the best talent around. For additional information visit http://recmnd.me.
# # #