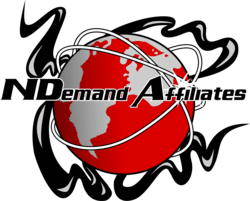 (PRWEB) May 03, 2012
The Bevo Media Exchange is the top keyword tracking and optimization interface for affiliate marketers. Bevo Media partners with top affiliate networks to facilitate relationships between publishers and networks.
NDemand Affiliates will be the Bevo Media Exchange's Network of the Month. NDemand is one of the most well respected networks in the industry, known for having high payouts, great costumer service and top exclusive offers.
During the month of May, NDemand Affiliates will be giving away a free iPad to a top revenue earner of over $15,000.
Mike Pacheco, the owner of NDemand Affiliates, is one of the most helpful guys in the affiliate marketing industry. He is always there for his publishers, constantly coming up with new ways to incentivize and facilitate success.
Bevo Media is proud to announce NDemand Affiliates as the Network of the Month for the month of May. To sign up as an NDemand publisher please visit http://www.ndemandaffiliates.com/
To see NDemand on the Bevo Media interface, go ahead and create a free account with the Bevo Media Exchange.