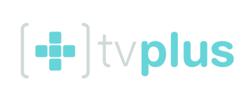 Los Angeles, CA (PRWEB) May 03, 2012
TVplus (http://www.tvplus.com), an award winning technology company that delivers rich, interactive social television experiences for the Second Screen, has introduced the Automated Content Recognition (ACR) technology of Audible Magic into their developer toolset.
TVplus is expanding the capabilities of their Software Developer Kit (SDK) by introducing third party ACR solutions into their technology suite, offering partners more flexibility in their development efforts. Along with their own proprietary ACR solution, which has been used to power second-screen entertainment experiences for such notable clients as Disney Home Entertainment, and the inaugural season of 'The X Factor' on FOX, TVplus is integrating several third party solutions into their platform, offering partners the most robust end-to-end technology solution in the market.
"ACR is one of many components involved in creating engaging interactive digital experiences for a viewing audience," says CEO and Co-Founder Ajay Shah. "Along with our own ACR technology solution, we're happy to introduce Audible Magic into our Development Toolset for our partners."
The TVplus SDK and technology is available for licensing, allowing partners to create synchronized interactive companion television and video experiences for their audience at scale. The SDK comes complete with the ACR technology, access to the TVplus proprietary Content Management System (CMS), and the ability to create, position, and publish interactive content to any device (Web, iOS, Android).
For more information about TVplus and technology licensing options, please contact us.
About TVplus:
TVplus (http://www.tvplus.com) is an award-winning social technology company that delivers rich, interactive experiences around television for the Second Screen. The TVplus platform provides partners an end-to-end solution for creating engaging content for their audience at scale, offering greater connection opportunities for networks, content creators, and brand advertisers. TVplus has received industry accolades from CableLabs, the Social TV Summit, and the 2nd Screen Summit.
For Media Inquiries, contact Matt Duffy, matt(at)tvplus(dot)com