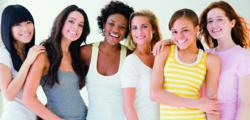 fresh and new approach in helping teens establish a practical and thorough skin care program
Miami, FL (PRWEB) May 08, 2012
TheBeautyPlace.com features a skin care line helping teens achieve healthy and clear skin. Clean Scene by Murad, formulated to treat adolescent skin concerns while engaging teens with quirkily named products and fashion forward packaging. The online retailer of beauty products at discounted prices, recommends the skin care line because of its fresh and new approach in helping teens establish a practical and thorough skin care program.
The skin care program begins with Murad Clean Scene Craving For Clean, a foaming facial cleanser that unclogs pores, while gently washing away dirt and makeup. Enriched with Yumberry, an ingredient used as an antioxidant to help block free radicals, it promises to leave teen skin smooth and soft. It is distributed in the form of a gel and quickly lathers up to produce a foam. Teen skin is left refreshed and clean.
Murad Clean Scene Gaga for Glow is a salicylic acid based scrub. It uses a mix of large Jojoba oil beads to gently smooth skin to reveal refreshed skin that glows. The salicylic acid is an antibacterial that helps treat acne and new blemishes from forming. The scrub helps to clear skin of oils, and recommended for use two to three times a week or daily for a teen with a more active lifestyle.
Murad Clean Scene Begging For Balance is a moisturizer free of parabens, sulfates, and chemicals. It is recommended to help teen skin stay hydrated and supple.
Murad Clean Scene Crazy For Clear is a spot treatment containing salicylic acid. Its purpose is to treat and heal existing blemishes. According to the consultants of TheBeautyPlace.com, breakouts occur in specific areas, they state the forehead and chin are the most common. Because this spot treatment works fast in soothing inflammation and redness, the consultants state this is a very important tool in the skin care program. They believe the faster a blemish or pimple disappears, less inclined is the teen to pick a blemish which can cause added irritation and scarring.
Murad Clean Scene Down For Defense is a daily moisturizer with SPF 15. The moisturizer can be used once daily for all skin types, and recommended twice daily for more drier skin types. The moisturizer is highly recommended because of its sunscreen benefits contains thus preventing sun damage. "Sun damage is the reason age spots, freckles, and other discoloration form. Protecting our teens and explaining the benefits of sunscreen will save them lots of trouble in the form of wrinkles and other skin concerns later," stated Rebecca.
TheBeautyPlace.com is a leading online retailer of professional beauty products for hair and skin care needs. Find some of the industry's top beauty brands at extremely competitive prices. Hair products offered by TheBeautyPlace.com range from professional flat irons to products for hair loss. Quality skin care products address skin concerns from anti-aging to acne-prone skin.
Follow TheBeautyPlace.com
On Twitter: @TheBeautyPlace
On Facebook: Facebook.com/pages/TheBeautyPlacecom/125435188536?ref=ts
TheBeautyPlace.com Blog: http://www.blog.thebeautyplace.com