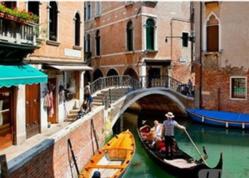 (PRWEB UK) 6 May 2012
Psychologists have now come up with a theory of why people feel that at the end of their time away, the days seem to have passed by far too quickly for their liking.
However, they have also suggested that this is certainly not a lasting feeling as once you get back into the swing of daily life again, the holiday seems like it lasted for a lot longer than it was.
This effect is said to be down to how the brain uses different ways of making sense of time.
The explanation was made at last month's British Psychological Society conference held in London where BBC broadcaster and psychologist Claudia Hammond presented the "holiday paradox" mystery to the event attendees.
She revealed that people can feel reassured and have a fuller life as the years pass by if they can learn to manipulate their perception of time. By getting involved in new and interesting pursuits, time can seem to go faster than when stressed or bored.
This is all detailed in Ms Hammond's new book entitled Time Warped, due out in May.
She said:
"People who complain that years seem to whizz past with increasing speed could slow things down by making the most of their weekends and breaking up their daily routine."
So, if people want to heed this advice and enjoy some new experiences, why not book a cheap holiday by using the discount vouchers. They are free, but can really make a dream holiday into a reality.