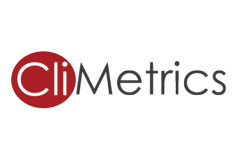 CliMetrics Carbon Management (CCM) software is a suite of products designed to help companies collect and analyze sustainability data; monitor reductions in energy use and emissions;
Herndon, VA (PRWEB) May 10, 2012
CliMetrics Carbon Management Software (CCM) was awarded "Energy Management Software Winner" at the 2012 Green IT & Cloud Computing Summit. The announcement took place at the Green IT & Cloud Computing Summit 2.0, held on April 18, 2012 at the Sheraton Premiere in Tysons Corner, Virginia.
Every year the Green IT Council rewards companies and organizations who are trying to improve the environmental performance of information technology (IT). In keeping with the goals of the Green IT Council, the awards are based on energy efficient computing solutions across every gamut; from the desktop to the datacenter, from hardware to software, and from the network to the virtual cloud.
The Green IT & Cloud Computing Summit is a great opportunity for partners, clients, customers, and industry professionals to brainstorm and discuss leading edge information technologies; that are energy efficient and sustainable. This year's summit featured a dozen exciting speakers from the private and public sector, to include Secretary Jim Duffey Jr. (Secretary of Technology Commonwealth of Virginia), who discussed Green IT and the future of the enterprise. To learn more about this exciting annual event, please visit http://www.greenITsummit.org.
CliMetrics Carbon Management (CCM) software is a suite of products designed to help companies collect and analyze sustainability data, monitor reductions in energy use and emissions, and automatically create reports complying with various climate registries. Presented in an easy to access and intuitive online interface, CCM software provides organizations with essential tools for managing and trading carbon credits and offsets. The secure cloud-based software product is designed to be flexible. CCM software helps global organizations manage their environmental initiatives in a standardized and auditable manner. CliMetrics creates business value for organizations by measuring and optimizing energy consumption, water use, waste management and emissions across mid-sized business and large enterprises. Additional information about CliMetrics is available online at http://www.CliMetrics.com.
The Green IT Council is a non-profit initiative started by leading experts in the information technology (IT) industry. The purpose of the Green IT Council is to educate IT professionals, managers, and government on the need for eco-friendly technology. The council works with leading experts to determine standards for eco-friendly technology and their true environmental impact. It recognizes and awards companies showing a forward thinking view of technology and its environmental impact. For more information about the Green IT Council, please visit http://www.greenITcouncil.org.