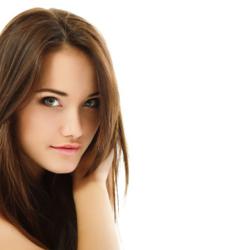 It's been a bumper month for model visitors
London, UK (PRWEB UK) 3 May 2012
It's been a bumper month for model visitors, according to the UK's leading model agency website UKMA.
UK Model Agencies have been at the forefront of the modelling industry for many years, creating a website dedicated entirely to model advice, model information and the biggest comprehensive list of model agencies in the UK. Each day the winning team research up to date and relevant aspects of the entire modelling industry and update their website accordingly.
'I think our success is that we have a very readable website', says Stevie Lake, Marketing Manager at UKMA. 'We pride ourselves on sourcing new information, anything we feel would help a model either starting out in the modelling industry or one who has already established their career. We have a really dedicated team here who all have their own experience, who love to share their vast knowledge, making http://www.ukmodelagencies.co.uk a website a model can rely on.'
UKMA and their partners, La Mode London, offer honest and open modelling advice. Between the two companies, they show models how to make the industry work for them. They shout about anything which is helpful or useful to a model of any stage in their career. As well as reporting fashion news, model gossip and of course, updating and adding to their huge directory of modelling agencies throughout the UK, they also provide a comprehensive list of modelling photographers in a model's home county.
'It really is a great team we have here', commented Helen Stark, Fashion Editor at UKMA. 'We all have our own bits which we love to do. One of my daily jobs is to research what's hot and what's not, reporting and updating the model news articles daily.' She goes on to explain how her favourite part of the day is scouring the Internet, the fashion magazines and newspapers for any juicy model gossip, information interesting and relevant to models visiting a website. 'By doing this', she continues, 'it keeps the website relevant and up-to-date, but it also gives me great pleasure because I love a bit of showbiz gossip - it's certainly not a chore!'
The model agency directory certainly keeps their ear to the ground. The results are proving positive, with reports of their highest visitor numbers than ever seen in their website history.
Jim Dawson, Chief Press Officer, says, 'we are all delighted with the results. It really has been a very, very busy week with nearly 30,000 e-mails sent out to our partners' clients, updating models and keeping them in the know. We inform them of the latest modelling jobs and casting calls as soon as we hear about them.' He explains how it is so important for a model to keep their eye on the ball, to keep themselves up-to-date with news and never let an opportunity pass them by.
' We try so hard to get the information out there as soon as we can; the rest is up to the models acting on our information. It's obviously a service that is working because the visitor numbers have soared so much.'
Visit http://www.ukmodelagencies.co.uk and keep up-to-date with gossip, fashion, facts and figures. UK Model Agencies of full to bursting with all the latest advice a model will ever need.