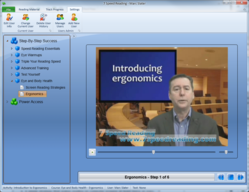 They're all extremely entertaining and fun for parents, too
New York City, NY (PRWEB) May 06, 2012
It's the most wonderful time of the year for any child; two months off school and not a care in the world. However, many parents are familiar with the boredom that often sets in when every tree has been climbed and every lake swam in. With this in mind, the team behind 7 Speed Reading™ today announce a list of books that are poised to keep children occupied this Summer vacation.
"The list is a mix of both traditional Summer reading titles, as well as newer books that are set to be quite literally hot this season," says Marc Slater, Managing Director of the creators of 7 Speed Reading™ - a leading reading improvement software.
Without further ado, Slater and his team share the list which could act a saving grace to many parents:

For Laughing Out Loud: Poems to Tickle your Funnybone – Jack Prelutsky
Kite Flying – Grace Lin
Dear Zoo – Rod Campbell
More Spaghetti, I Say – Rita Golden Gelman
Mice and Beans – Pan Munoz
Silly Sally – Audrey Wood
"Each of the above books is suitable for children up to 13 years old. They're all extremely entertaining and fun for parents, too," Slater explains.
He continues, "We strongly encourage parents to join in on the reading fun so that their child can enjoy it even more, while getting a healthy dose of education with realizing it!"
For children who also want to use a computer to improve their reading standards, the company has produced their 7 Speed Reading™ product; a market leader in the reading improvement sector.
For more information on the reading-improvement software developed by Slater and his team, please visit: http://www.7speedreading.com
******
About 7 Speed Reading™
7 Speed Reading is the only modern speed reading software that uses the latest technology to produce superior results.
The software provides its users with a new way to master speed reading that guarantees three times the reading speed along with improved memory and comprehension.
The software is poised as the most comprehensive speed reading system anywhere. It contains seven learning strategies, fifteen software activities, video training, advanced tracking capabilities and many more exciting features.