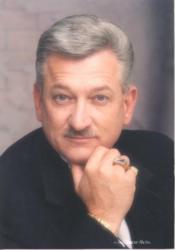 USHA has given us a platform to receive dividends for the profound investment we make every day.
Grapevine, Texas (PRWEB) May 07, 2012
24-year insurance industry veteran Wayne Swinney recently joined USHEALTH Advisors as a Satellite Division Leader. The move reunites both, Wayne and Mary Swinney with many former colleagues including USHA's President and CEO, Troy McQuagge.
"I've known Wayne and Mary for many years," stated McQuagge. "They are not only long-time business associates, they are also friends. I'm honored that Wayne and Mary chose USHEALTH Advisors to be their professional home."
The Swinneys have a long history of success in the health insurance industry, with career highlights that include numerous high-profile honors and awards. With more than $8.6 million of personal production and nearly $50 million in volume as a sales leader, Mr. Swinney ranks among the top professionals in the industry. Mr. Swinney was an 8-time winner of President's Council as a District Sales Leader and a 13-time President's Council winner for personal production at his former company. He has garnered more than 50 separate honors for sales and leadership excellence over his career.
"You don't achieve Wayne's level of success without hard work, dedication and a penchant for helping and serving others," stated USHA's Chief Marketing Officer, Brian Clark. "Wayne is a proven sales professional who truly understands and, more importantly, believes in our mission of Helping Other People Everyday."
Mr. Swinney is not only known for his commitment to his clients but, also for his ability to teach others how to be successful. He built a notable District sales team in San Antonio, Texas. He has also built successful Division sales offices in Odessa, Texas and in Colorado.
"Wayne has always been the kind of leader who could take on any challenge successfully", said USHA's Sr. VP of Marketing, Bill Shelton. "He and Mary make an exceptional team…both, in the professional sense as well as in their personal lives. Together, I believe they have a remarkable career ahead of them with USHEALTH Advisors."
When asked about his move to USHEALTH Advisors Mr. Swinney cited the unique company culture that sets USHA apart from other sales opportunities. "There is no inspiration like outstanding compensation. As sales people, we are the greatest catalyst to success in this industry. USHA has given us a platform to receive dividends for the profound investment we make every day. Being able to, once again, work with people we trust and care for deeply is icing on the cake."
About USHEALTH Advisors, L.L.C.
USHEALTH Advisors was founded in 2009 as Security Health Advisors, L.L.C. It is a wholly-owned national health insurance distribution arm of USHEALTH Group, Inc. The company sells individual health insurance plans and supplementary products underwritten by the Freedom Life Insurance Company of America and National Foundation Life Insurance Company, wholly-owned subsidiaries of USHEALTH Group, Inc. The company is focused on serving America's self-employed and individual insurance market through its captive Agent sales force.
About USHEALTH Group, Inc.
USHEALTH Group Inc. is an insurance holding company based in Ft. Worth, Texas focused on providing innovative health insurance coverage for self-employed individuals and small business owners. The goal of USHEALTH is to combine the talents of its employees and agents to market competitive and profitable insurance products, while providing superior customer service in every aspect of the company's operations.