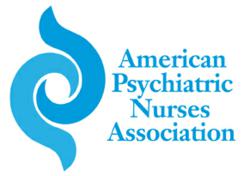 Arlington, VA (PRWEB) May 04, 2012
The American Psychiatric Nurses Association (APNA) is proud to celebrate the diverse contributions of nurses during National Nurses Week and to raise awareness of the importance of mental health care during Mental Health Month. In particular, APNA is proud to recognize psychiatric-mental health nurses for their dedication to promoting mental health and recovery, fighting stigma, and improving the lives of those with mental illness and substance use disorders. Psychiatric mental-health nurses play an essential role in the delivery of health care that facilitates overall wellness. In honor of both of these events, the podcast "Mindfulness and Reflection: A Resource for PMH Practice" will be available for free in the APNA eLearning Center, May 7th – 14th, to both APNA members and nonmembers.
This online continuing nursing education program emphasizes the benefits of self-care for nurses, promoting personal wellness through the integration of mindfulness and reflection into nursing practice. In this 30-minute session, for which nurses can earn up to .5 contact hours, psychiatric-mental health nurse and clinical nursing professor Barbara Jones Warren, PhD, APRN, BC offers practical tips and techniques to help nurses maintain their personal mental health and wellness. Nurses can access this session for free through May 14th in the APNA eLearning Center at: http://elearning.apna.org/session.php?id=7981. APNA members will have access to this session at no cost throughout Mental Health Month until June 1st.
"It is important for all nurses to remember to care for themselves - too often we focus on the people we serve and forget about our own wellness," says APNA President Marlene Nadler-Moodie, MSN, APRN, PMHCNS-BC. "Using mindfulness and reflection on a daily basis promotes mental health and can only enhance a nurse's ability to deliver quality and effective care."
Every year, National Nurses Week focuses attention on the diverse ways America's 3.1 million registered nurses (RNs) work to save lives and to improve the health of millions of individuals. Mental Health Month is celebrated each May to raise awareness of mental health conditions and promote mental wellness.
The American Psychiatric Nurses Association is a national professional membership organization committed to the specialty practice of psychiatric-mental health nursing and wellness promotion, prevention of mental health problems and the care and treatment of persons with psychiatric disorders. APNA's membership is inclusive of all psychiatric mental health registered nurses including associate degree, baccalaureate, advanced practice (comprised of clinical nurse specialists and psychiatric nurse practitioners), and nurse scientists and academicians (PhD). APNA serves as a resource for psychiatric mental health nurses to engage in networking, education, and the dissemination of research.
The American Psychiatric Nurses Association is accredited as a provider of continuing nursing education by the American Nurses Credentialing Center's Commission on Accreditation.