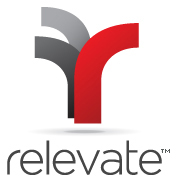 Springfield, VA (PRWEB) May 04, 2012
Marketing data solutions provider, Relevate, was awarded Best of Show at the 2012 ATA Convention and Expo in Hollywood, Florida this week. Relevate has been an exhibitor at the conference for more than 10 years to showcase Telematch® phone append and other marketing data services to the customer contact industry.
"Telematch, Inc. rebranded as Relevate in 2010, and many customers and prospects in the customer contact industry still remember us as Telematch," said Gay Bitter, vice president marketing. "This year we wanted to make a big splash at the ATA Convention to remind our constituency that we still offer the high quality data append and hygiene services that they've know us for in the past as well as many other services. We worked under a tight deadline with our local printing partner, AMi in Alexandria, VA, to mail postcard invitations to an event we held at our booth during the convention. The response was overwhelming and attendance twice as high as we expected."
Relevate pioneered computerized telephone number appending in the 1970s and its Telematch® services have been relied upon by fundraisers, market researchers and other marketers for decades. The menu of products and services has grown substantially in the past few years and includes marketing data and hygiene for mail, telemarketing and email channels, as well as modeling and analytic services.
"We are no longer just a data append provider," said Kelly Idol, vice president sales, "we consult with clients to determine the most cost-effective data solutions to meeting their marketing or fundraising objectives. During the ATA convention, the association announced their new name, the Professional Association for Customer Engagement. This audience is a perfect fit for Relevate as we help all of our clients engage more effectively by providing current multi-channel data."
About Relevate™
Relevate (http://www.relevategroup.com), with its headquarters in Springfield, Virginia, is a leading information services provider offering a comprehensive range of marketing intelligence and digitally driven marketing solutions, utilizing high-quality data sources. For more information, call (800) 523-7346, or visit http://www.relevategroup.com.