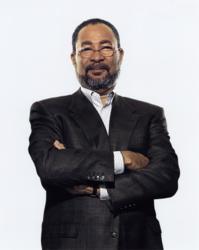 A master in the art of the relationship
Boston, MA (PRWEB) May 03, 2012
Governor Andrew Cuomo of New York has named former Citigroup and Time Warner chairman Richard Parsons to lead his Education Reform Commission. The 20-member panel will evaluate ways to improve student performance and implement an action plan.
Called "a master in the art of the relationship" by Bloomberg Businessweek, Parsons has been lauded for his ability to steer organizations to success—even amidst troubled times—by leveraging connections and building relationships. He is considered one of the most influential and respected executives of our time. Parsons—who is represented for speaking engagements by American Program Bureau—shares his lessons on leadership, change management, education, and philanthropy in keynote speeches nationwide.
Organizations who are interested in bringing Dick Parsons to their next event should contact the American Program Bureau at 800-225-4575.
About the American Program Bureau (APB):
In business since 1965, American Program Bureau represents a roster of high-profile speakers from entertainers and politicians to thought leaders and academics. Learn more about APB at APBspeakers.com or find APB on Twitter @apbspeakers.