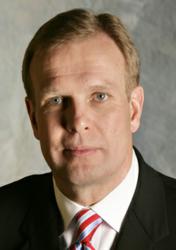 We are extremely excited to attract an industry veteran of Bob Irwin's caliber to the TDCI executive team.
Columbus, OH (PRWEB) May 08, 2012
TDCI, Inc., the leading provider of product configuration software, announced today the appointment of former Sterling Commerce CEO, Bob Irwin, as the company's new President. Irwin brings extensive business and technology experience to TDCI. As President he will provide executive direction to all TDCI operations. As an important member of the TDCI executive team, he will help establish and execute strategies to take the company to the next level of growth. Dan DeMuth, TDCI's President for over nine years will move to the position of CEO and Rhonda DeMuth, the company's founder and CEO will retain the position of Chairman of the Board. Both will remain very active in the direction and management of the company along with Irwin.
Irwin was President and CEO of Sterling Commerce from 2007 until Sterling Commerce was acquired by IBM in 2010. In that role, he was responsible for driving company vision, growth and profitability. He focused on reshaping Sterling Commerce and leading its evolution to a major player in the enterprise software market. He provided strategic leadership in articulating the company vision, transforming the company's software delivery efforts, and building strategic partnerships. His experience prior to Sterling Commerce includes CIO positions in the financial services and health care industries and Sales Management roles at Sterling Commerce and IBM. In addition, he has helped build three successful technology consulting practices in the areas of software development, network engineering and business management.
"We are extremely excited to attract an industry veteran of Bob Irwin's caliber to the TDCI executive team," said Dan DeMuth. "We've experienced rapid growth over the past several years and are now poised to take TDCI to the next level. Bob's combination of leadership skills, visionary thinking and proven ability to execute are a perfect complement to the strong management team we already have in place, and is exactly the kind of person we were looking for to help further accelerate TDCI's growth. Our growing customer community and partners will greatly benefit from the experience Bob brings to TDCI."
In 2011, TDCI's revenues from the company's BuyDesign Product Configurator and Guided Selling solutions grew over 60% and the company added 70 new customers. That growth was on top of significant growth rates the previous two years as well. TDCI sells BuyDesign through extensive sales channels in conjunction with both Microsoft and Infor as well as through a direct sales force. As of March, 2012, TDCI had a global customer base of over 300 companies. In addition, TDCI provides support to nearly 100 companies using the MAC-PAC XE ERP system.
"I am excited to be joining TDCI at such a great point in the company's growth," said Irwin. "More and more businesses are adopting product configuration and guided selling solutions as a key technology to drive sales and operational performance and TDCI is in a great position to leverage that important need. TDCI has done a great job of building the BuyDesign technology and application suite, along with comprehensive support services. The customers I have talked with are gaining significant value from the solutions TDCI is delivering. With all of that going for TDCI, I am very much looking forward to working with the TDCI team, TDCI partners, and the BuyDesign and MAC-PAC XE customer bases to help continue and accelerate that momentum."
About TDCI and BuyDesign
TDCI specializes in helping manufacturers and their distributors streamline the buying process for customized products. TDCI's BuyDesign® software is a comprehensive web-based product configurator and guided selling solution developed to help companies increase sales by becoming 'easy to do business with' while improving profitability by reducing order processing time, cost, and errors. Built using a powerful product configurator, BuyDesign provides modular applications for guided product selection and configuration, product visualization, quoting and ordering, drawing and data generation, consumer interest creation, and more.
###