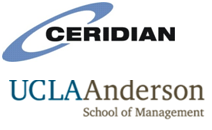 MINNEAPOLIS, Minn. & LOS ANGELES, Calif (PRWEB) May 03, 2012
The Ceridian-UCLA Pulse of Commerce Index® (PCI®), issued today by the UCLA Anderson School of Management and Ceridian Corporation, rose 0.1 percent in April following the 0.3 percent increase in March and the 0.7 percent increase in February. The PCI in the three months from February to April is below the previous three months by 1.2% at an annualized rate.
To view the complete April report, please visit http://www.ceridianindex.com.