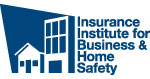 The data collected from VORTEX2 will be used to evaluate atmospheric assumptions and to improve upon them.
Tampa, Fla. (PRWEB) May 03, 2012
Dr. Tanya Brown and Dr. Ian Giammanco, research scientists at the Insurance Institute for Business & Home Safety (IBHS) are now sharing first-hand accounts as members of elite VORTEX2 tornado study teams in a new article about the front lines of meteorology posted on the Institute's DisasterSafety blog. Drs. Brown and Giammanco also describe how their VORTEX2 experience and additional field research planned for this spring is informing IBHS cutting-edge wind and hail research at the unique, world-class IBHS Research Center in South Carolina.
VORTEX2 was created to help meteorologists determine why some violent thunderstorms – known as supercells – spawn tornadoes, while others do not. Under the federally funded program, more than 100 scientists and students tracked supercells across the Great Plains during the May and June 2009 and 2012 tornado seasons. The extensive data collected from this field work is being analyzed by the program's meteorologists to enhance their knowledge of the full life cycle of tornadoes.
VORTEX 2 (Verification of the Origins of Rotation in Tornadoes Experiment) "is the most comprehensive tornado field research project in history," according to Dr. Brown. "The project's goal is to provide a much deeper and more detailed understanding of thunderstorms and tornadoes. If the environmental characteristics in the near-storm environment can be better understood, looking for those conditions to occur also will help forecasters better identify when a tornado threat is possible, and can help to increase accuracy and lead time of tornado warnings."
The first major step toward this goal is improving meteorologists' ability to accurately simulate and forecast the state of the atmosphere. Meteorologists use very sophisticated computer models that take complex mathematical equations which describe the state of the atmosphere and step them forward in time to produce a forecast. In order to solve these equations certain assumptions must be made, that may or may not be correct, according to Dr. Giammanco.
"Meteorologists have gotten quite good at forecasting the general conditions necessary for rotating or supercell thunderstorms," he said. "However they still can't determine which storm will produce a tornado and which will not, much less how strong it will be or how long it will last with little more than minutes of lead time.
"The data collected from VORTEX2 will be used to evaluate atmospheric assumptions and to improve upon them," Dr. Giammanco added. "Meteorologists can also use VORTEX2 data to validate model forecasts to see if they are really simulating the conditions that actually occurred."
The ultimate goal of this aspect is called "Warn-on-Forecast," meaning that a meteorologist can make a forecast using computer models that can show a representation of a tornadic storm moving over a specific area at a given time following a certain path, hours - if not an entire day - in advance. This could provide several hours of lead time for a community to take measures to protect life and property. Such forecasts would be extremely valuable in the case of an outdoor event (e.g. football game, NASCAR race, etc.) where many thousands of people have little ability to take shelter and current lead times of 15 minutes are inadequate to evacuate everyone from the venue.
"Participating in the VORTEX2 field project in 2009 and 2010 was a once in a career opportunity," said Dr. Giammanco. "The project brought together nearly all of the institutions that conduct field research on supercell thunderstorms and tornadoes together with the common goal to collect the most comprehensive datasets ever."
"Although often difficult, frustrating, and tiring, VORTEX 2 was an opportunity I will never forget and one that I am so very proud to have been a part of," said Dr. Brown. "I have done something that only about 100 people in the entire country will ever do, and the impacts of data that I had a hand in collecting will continue on for years to come."
IBHS is a leading national expert on preparing for, and repairing and rebuilding structures after, a catastrophe to make them more disaster-resistant. To arrange an interview with IBHS, contact Joseph King at 813-675-1045/813-442-2845, jking@ibhs.org or via direct message on Twitter @jsalking.
Visit http://www.DisasterSafety.org for more information about how to make your buildings more resistant to a variety of disasters, big and small. Follow IBHS on Twitter at @DisasterSafety and on Facebook.
###
About the IBHS
IBHS is an independent, nonprofit, scientific research and communications organization supported by the property insurance industry. The organization works to reduce the social and economic effects of natural disasters and other risks on residential and commercial property by conducting building science research and advocating improved construction, maintenance and preparedness practices.