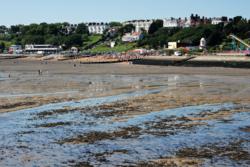 Westcliff-on-Sea is a prime example of how a small area can be a hotbed of entrepreneurship
Bristol, UK (PRWEB UK) 4 May 2012
New company formations had a dramatic increase of nearly 50% in Essex town of Westcliff-on-Sea in April 2012, according to Duport Associates.
Using official Companies House data, formations agents Duport Associates have found that the number of new companies formed in Westcliffe-on-Sea in April 2012 is 46% higher than their total for March.
The 66 new start-up companies formed in April is an all-time high for company formations in Westcliff-on-Sea, breaking the previous record of 51, set in March 2007.
"Large cities aren't the only places where prospective business owners can find new opportunities, and Westcliff-on-Sea is a prime example of how a small area can be a hotbed of entrepreneurship," said Managing Director at Duport Associates, Peter Valaitis.
Whilst Westcliff experiences a dramatic rise in new start-up company formations, nearby Southend-on-Sea has seen formations plummet from a healthy 92 in March, to a meagre 42 in April.
"Whilst March is often the most popular month for people forming new companies, it's very disconcerting to see the number of formations in Southend more than halve between March and April – especially when neighbouring Westcliffe has had such a positive month," stated Peter Valaitis.
However, recent interest in the development of Southend Airport has apparently boosted business confidence in the area, with the local council hoping to build new business parks, including a public square and new library.
With this new investment and better transport links, it is hoped that Southend can generate more new businesses, and the knock-on effect of the development could also bring further benefit to the entrepreneurs in nearby Westcliff-on-Sea.
Duport Associates Ltd is a leading UK company formation agent, operating in the UK for around 15 years. Duport registers around 10,000 new companies each year using its Companies House approved software. The Company Register which is maintained by Companies House contains public information about Limited companies and directors.