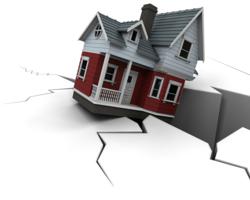 'Through our "we buy fast", "we sell houses", "rent to buy" and "rent to sell" systems we have a proven track record in helping property owners release themselves from the property trap.' says Terry.
Colchester, UK (PRWEB UK) 8 May 2012
What Mortgage indicated that the fall in house prices was felt across Britain, as the Council of Mortgage Lenders revealed that around 820,000 homeowners now owe more on their mortgage than their home is currently worth.
Despite the drop in prices, an optimistic outlook from Nicolas Leeming of Zoopla.co.uk commented that, 'the drop in prices is an incentive to act as more properties become affordable.' However, Terry Brooker, an East Anglian Personal Property Agent, responded by saying, 'homeowners don't need to feel trapped by staying in a property they are desperate to sell nor should they feel pressured into selling at a value less than their current mortgage.'
'There is a way for homeowners who need to sell quickly, for whatever reason, to do so often without compromising on the property's value,' says Terry, 'but because they are usually only aware of the traditional model of buying and selling properties in the UK, they don't realise there are other options.'
As a property solutions expert, Terry is able help buyers and sellers find news ways to move up and down the property ladder. 'Through our "we buy fast", "we sell houses", "rent to buy" and "rent to sell" systems we have a proven track record in helping property owners release themselves from the property trap. Whether that's a homeowner who needs a quick sale, tenants who would like to buy the property they are renting or landlords looking to sell or reorganise their property portfolio.'