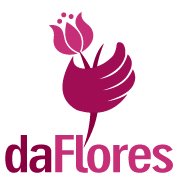 No matter how you spend Mother's Day, it's important not to miss it. Flowers are an easy way to share your love
Miami, Fl (PRWEB) May 07, 2012
DaFlores realizes that finding the perfect gift for Mother's Day is no easy task. That's why they have provided a list of the best gift ideas so that Mom will feel extra-special this May 13. Here are their top 5 gift ideas to consider for 2012:
1. Send flowers
DaFlores international flower delivery company allows gift-givers to customize the perfect flower bouquet and send flowers across the country and world. Pick flowers in colors that your mother loves and that remind you of her. Include wine, chocolate, teddy bears and other quality gifts with the flowers.
2. Write a letter
Instead of a simple card, take time to tell your mother why you love her by writing her a letter. Tell her how she has made you the person you are today and the positive impact she's made on your life.
3. Give her the day off
Give her the day off by cooking, cleaning, doing her laundry or other chores and spending time with her. She'll appreciate you picking up some of the odds and ends of a regular day and will enjoy spending time with you.
4. Give her a wellness gift
Give her a wellness gift like yoga classes, a subscription to a health magazine, gardening tools or books. Gifts that will improve her physical and mental health will have long-lasting benefits and will keep giving throughout the rest of the year.
5. Share your childhood memories
Share your childhood memories with her by creating a scrap book, video or photos. Gather your top 5 memories of being her child and tell her how proud you are to be her son or daughter.
"Your mom was the first person who loved you and who you loved," says Francisco Bustos, CEO and President of daFlores.com. "No matter how you spend Mother's Day, it's important not to miss it. Flowers are an easy way to share your love."
Mother's Day is an ideal time to celebrate one of the most important people in your life. Whatever you do on Mother's Day, it's important to spend time with your mom, in person or from afar.
About daFlores:
DaFlores.com is part of Flores a Colombia, Inc., a United States corporation based out of Miami, Florida. DaFlores works with hand-chosen, experienced florists to provide flower arrangements and gifts for Mother's Day and other holidays. In 2001, daFlores became one of the first online flower delivery companies to serve South America. Flower-lovers can now send flowers to the Dominican Republic online and across the world to the Americas, Europe and Asia. With more than 300,000 arrangements delivered since then and more than 500,000 Facebook fans, daFlores remains the largest online flower delivery service to Latin America. For more information, visit flowers.daflores.com or call toll-free: 1-888-4-DAFLORES or 1-888-432-3567.