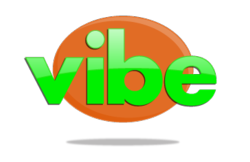 We will demonstrate the future of mobile transactions by showcasing new solutions that we are introducing to the market at NRA.
Radnor, PA (PRWEB) May 03, 2012
VIBE by FreedomPay in Booth #952 at NRA 2012
At The National Restaurant Association (NRA) Show 2012, FreedomPay (NRA Booth #952) will provide visitors the opportunity to preview and test the exciting, new mobile network – VIBE™. The new mobile wallet, VIBE™ represents a significant step forward in the evolution of mobile commerce. Finally, a smart, affordable and easy to use mobile wallet that puts both payment and couponing capabilities in a single application.
VIBE is a cloud-based transaction platform which is revolutionizing the enterprise processing world. The VIBE platform provides an interactive, open architecture that allows companies to leverage legacy systems and prepare for future growth.
The VIBE platform includes mobile payment and incentive technologies that integrate with live POS systems, a state-of-the-art gateway that transports exceedingly detailed data, rigorous security tools and the ability to leverage the platform to improve sales, customer retention, and incentive effectiveness.
VIBE revolutionizes transactions by not only enabling fast, easy and secure mobile payments that require no new hardware and no new steps for employees, but enabling merchants to offer incentives and loyalty programs that connect them to consumers in ways that matter. Such as:

Laser-target incentives based on GPS location, buying habits, time of day, opportunities from your suppliers, social happenings, the weather – you name it!
Merchants can push offers instantly to each customer's phone
Customers can redeem offers automatically when they pay with their phones
Enable real time incentives for merchants so they can implement a promotion when business is slow and end it when business picks up
Customers can store loyalty information in the VIBE network while merchants can use that history to build advanced loyalty programs to improve their bottom line
"We will demonstrate the future of mobile transactions by showcasing new solutions that we are introducing to the market at NRA," said Tom Durovsik, CEO of VIBE by FreedomPay. "By combining complementary technologies, like our advanced incentives platform, mobile payments, PCI scope reduction, and sophisticated analytics, restaurants can deliver unique personalized experiences that convey the right messages at the right time."
Booth visitors will participate in an interactive demonstration of VIBE technology and experience transactions through the VIBE Network. The National Restaurant Association Show 2012 is scheduled for May 5-8, 2012, at McCormick Place in Chicago, IL.
For more information please visit http://www.vibenow.com