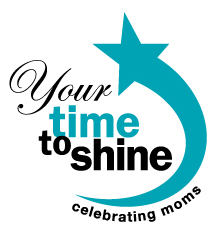 By hosting the Your Time to Shine event, the entire RAZR Marketing team helps make a positive impact on the lives of these families.
Minneapolis, MN (PRWEB) May 03, 2012
Having a child diagnosed with cancer is an unimaginable fear for any mother. But for some mothers in Minnesota, it is a reality. On May 12 at the Hilton in downtown Minneapolis, RAZR Marketing will host a luncheon to honor and recognize the mothers of children with pediatric cancer. The luncheon, called Your Time to Shine, will offer these mothers a few hours of pampering, respite and entertainment while raising funds and awareness for SuperSibs!, an organization that helps the families of children with cancer heal.
This is the second year that RAZR Marketing has partnered with SuperSibs! to host this memorable and uplifting event. The day's activities will begin at 10:00 a.m. and guests can socialize, shop and enjoy live music. Following the welcome reception, guests can bid on a number of silent auction items provided by some of the Twin Cities' most popular businesses. The official program will kick off at noon and will be hosted by NBC Sunday Night Football's Michele Tafoya. The program will include special guest Mitch Danner, who will talk about the impact of cancer on his family. A fashion show will also take place to introduce summer looks to the audience and celebrate great style for moms. A live auction and raffle will conclude the festivities.
"The thought of having a child diagnosed with cancer is absolutely heartbreaking," said Darren Nauss, CEO and President at RAZR Marketing. "By hosting the Your Time to Shine event, the entire RAZR Marketing team helps make a positive impact on the lives of these families."
All proceeds from the luncheon will benefit the SuberSibs! organization, a Midwest-based nonprofit that provides services and support for the families of children with cancer.
All are welcome to attend Your Time to Shine. Tickets are available to the public for $100. This rate helps cover the cost of the moms affected by pediatric cancer, as there is no cost for them to attend this special event.
For additional information on this event or to learn more about the day's schedule, please visit http://www.razrmarketing.com/yourtimetoshine.
About SuperSibs!
SuperSibs! is a national 501(c)(3) nonprofit organization dedicated to ensuring ongoing comfort, recognition and support to children with brothers and sisters who have cancer. SuperSibs! helps these siblings to redefine the cancer experience to use these life lessons for strength, courage and hope as they move into the future. No longer are these "shadow survivors" forgotten and alone as they battle feelings of fear, insignificance, guilt, helplessness, anger and grief. For more information, visit superibs.org.
About RAZR Marketing
RAZR Marketing is an agency focused on creating strategic change for its clients. It does this through relevant and creative marketing programs. RAZR's capabilities include marketing strategy, research and insight, brand development, rewards and recognition, event management and more. Additional information about RAZR Marketing and its services can be obtained by visiting the website at razrmarketing.com.