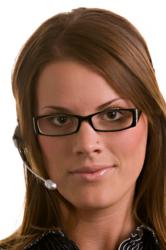 We have used telemarketing in the past and it is very effective for us...
Basingstoke, UK (PRWEB UK) 4 May 2012
Recruitment telemarketing is becoming more and more popular due to the increased competition in the recruitment industry, but also the rising number of unemployed people in the UK. This is why a leading UK recruitment agency approached Marketing Quotes, as they were looking for telemarketing companies that had experience of calling in the recruitment market. As the unemployment levels in the UK continue to rise, the competition between recruitment agencies is only set to become ever more aggressive as agencies look to draw in candidates to market to an ever shrinking job market.
A spokesperson from the recruitment agency commented 'we are very busy at the moment due to the high numbers of unemployed, the only problem is that jobs are in short supply, hence the need to bring on a telemarketing company to help us place candidates. We have used telemarketing in the past and it is very effective for us, but we were particularly looking for an agency that had a track record of success in the recruitment market.'
Anne Richards (who works for Marketing Quotes) added 'we are pleased we were able to help out, we have a few telemarketing agencies that have worked in the recruitment sector in the past, so it was just a case of the client choosing one they liked the look of and were offering a good day rate. The difficulty that many businesses have is that there are hundreds of telemarketing companies around the UK to choose from, it is hard to find the right one that can produce consistent results.'
About Marketing Quotes - Marketing Quotes is a free service to help UK businesses to get free advice and quotes from lead generation and marketing companies that know their industry sector.