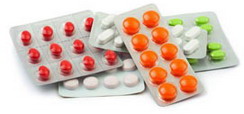 Save Money On Prescription & Non-Prescription Drugs.
(PRWEB) May 04, 2012
High prescription prices are a major hurdle for many people in the United States. With insurance companies requiring high co-pays or making it difficult to get much-needed medication at all, many people need any help they can get when it comes to obtaining their prescription medication. Fortunately, there is help on the way from Prescriptioncoupons.us, a site that offers prescription coupons to help people get the medication they need for a price they can afford.
The site consists of a large directory for prescription coupons that help visitors find discounts and savings for medications of all varieties. The directory begins with an Advair coupon and then continues through over twenty pages of entries that can be used not only to find prescription coupons but to locate other discounts and offers such as savings cards as well. The coupons are usable at most major drugs stores, including Walmart, Target, and more.
Simple in design and easy to browse on any computer or tablet, the webpage also has an alphabetical listing of prescription coupons available by name. Each entry brings users to a new page, where any coupons or discounts found are made available to them in an easy to print format. As time goes on, more information will be added to the site, including updated coupons as they become available.
In times of financial hardship, prescription drugs can put people in a difficult financial situation. Most medications are simply something that is needed in order to maintain a normal lifestyle, but the costs can be crippling. Prescriptioncoupons.us aims to ease some of that burden through their comprehensive directory of prescription coupons.