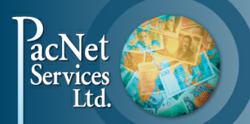 Our payment processing services are a perfect fit for online business – Internet World provides fertile ground for us to spread the word
Vancouver, BC (PRWEB) May 03, 2012
Internet World took place 24-26 of April at Earls Court in London, attracting more than 11,000 visitors and 300+ leading vendors. Now in its 20th year, all accounts indicate that it was the best Internet World to date, with six dedicated Worlds covering the breadth of digital. To celebrate the 20 year milestone, show organizers redefined the traditional 'Keynote Programme' by putting together a major new showcase of online technology pioneers, those who have truly been setting the digital agenda and will continue to do so.
Brian Weekes of PacNet Services, a well known international payment processing company, delivered a seminar that taught e-commerce merchants 5 ways to improve international revenues through smart consumer payment strategy. Weekes offered important insight on how payment strategy can affect sales, overhead and the bottom line when marketing at home or abroad.
Besides offering the well received seminar, Weekes was kept busy on the tradeshow floor as a steady stream of interested attendees visited the PacNet booth looking to connect and learn how PacNet can help to fuel their ecommerce business. PacNet provides unparalleled international payment processing coverage in markets around the world. "I'm like a child in a sweetshop with all the great leads," says Weekes, "I'll be busy for the foreseeable future following up and sealing deals. The early signs are it was the best Internet World ever for us - quality was up this year, without a doubt, even though the show itself was less busy. PacNet will absolutely be in attendance at Internet World 2013, particularly if it continues to deliver fantastic connections to qualified leads. Our payment processing services are a perfect fit for online business – Internet World provides fertile ground for us to spread the word".
Internet World is the UK's longest running, best attended and biggest annual event for digital marketing and online business. The show provides access to cutting edge information and services that help when planning and implementing online strategy. It's the only event to focus on everything businesses need to have a better, more effective online presence: Digital & Mobile Marketing, Social Media, eCommerce, Content Management and Connectivity & Hosting. What's unique about Internet World is that it treats each of these as a separate show, with dedicated zones on the show floor, dedicated seminar theaters in the heart of each zone, dedicated content on the website and in the newsletter and focused marketing campaigns to highlight the relevant content and exhibitors to the right buyers.
About PacNet:
PacNet Services is an international payment processing company with representation on six continents. PacNet offers a diverse range of both traditional and electronic payment services for e-commerce, direct mailers, publishers and more. Some of the payment facilities offered by PacNet include credit card processing in 130 currencies, direct debit, EFT, ACH, check processing and bank transfer collection from the US, UK and around the world. PacNet also initiates outgoing payments by check and EFT for refunds, rebates, commissions and royalties in both major and developing markets around the globe.