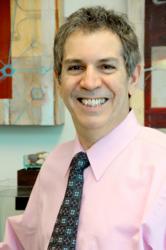 ... my practice is unique because my focus is on injectables exclusively.
Chattanooga, TN (PRWEB) May 10, 2012
Dr. Gary Gesualdi, owner of Affordable Botox of Chattanooga, was recently awarded Diamond level status from Allergan, the makers of BOTOX® and Juvederm® The prestigious award places Dr. Gesualdi in the top 2% of all cosmetic doctors nationwide. "The Diamond status recognizes Dr. Gesualdi's extensive experience and advanced skills", according to Sharon Siweckyj, physician liaison with the National Liquid Facelift Association.
Dr. Gary Gesualdi, a longtime provider of BOTOX® and Juvederm® in the Chattanooga and North Georgia area, is recognized as a pioneer in non-surgical facial rejuvenation. "The style of my practice is unique because my specialized focus is on 'injectables' exclusively. Every day I provide injectable treatments to women and men who desire a naturally younger appearance" says Dr. Gesualdi.
Interest in non-surgical solutions that replace traditional plastic surgery has exploded in the last 10 years with the proliferation of minimally-invasive injections such as BOTOX® and Juvederm® Many patients choose injectable treatments over surgical facelifts because the tiny injections are effective, affordable and safe.
Dr. Gesualdi has been featured in Times Free Press and local affiliates NBC, ABC, and CBS TV as an expert in the area of minimally-invasive procedures that help people look and feel better, at times performing "live" BOTOX® and Juvederm® treatments for the benefit of educating viewers.
ABOUT BOTOX®
BOTOX is a simple physician-administered treatment that temporarily relaxes moderate to severe lines and wrinkles of the face. Several million people have been treated with FDA-approved BOTOX® in US alone and each year there are over one million new patients treated world-wide. BOTOX® is a naturally occurring purified protein and according to FDA results last up to 4 months. A lot of its popularity is based on its impressive safety record over the past 10 years.
ABOUT JUVEDERM®
Juvederm is a smooth organic gel that instantly smooth's away and fills in furrows and wrinkles around the mouth, nose and lips. The gel is composed of the naturally occurring molecules that make up our own collagen and works by restoring moisture and natural youthful contours. Juvederm® is FDA approved to last one year with just one treatment and is available with Novocain to maximize patient comfort.
ABOUT AFFORDABLE BOTOX OF CHATTANOOGA.
Affordable Botox of Chattanooga, owned by Dr. Gary Gesualdi, M.D., is the leading provider of non-surgical facial rejuvenation in the Chattanooga region. Dr. Gesualdi has specialized in facial cosmetics since 1998 and has performed thousands of non-surgical procedures for wrinkles and facial contouring with dermal fillers. Dr. Gesualdi is board certified by the American Board of Independent Medical Examiners has served as a distinguished member of the American Medical Association for over 25 years. For more information and latest news visit their Facebook page
###