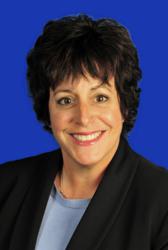 Her experience with a GEP partner means she has a solid understanding of our business," says Jim Schultenover, President of GEP & Krisam
Washington, DC (PRWEB) May 07, 2012
Global Events Partners, (GEP), the leading partnership of destination management companies (DMCs) worldwide and Krisam Group (Krisam) the top national sales company representing over 250 independent and unique Member hotels worldwide, is pleased to announce that they have expanded their coverage into Canada with the addition of Jennifer Ginsberg.
For the last nine years, Jennifer has been director of sales with the GEP partner in Eastern Canada, JPdL Destination Management. She will be based in Toronto and oversee Central & Eastern Canadian accounts for both GEP & Krisam Group and select accounts in the Northeast for GEP.
"Her experience with a GEP partner means she has a solid understanding of our business," says Jim Schultenover, President of GEP & Krisam. "She also brings some deep and long standing relationships with customers across Canada, the Northeast and even in Europe. Her experience and our expertise make for a powerful combination, which will help us continue to aggressively expand our business," he continued.
"I am proud to become a part of the GEP and Krisam team," Ginsberg says, "and look forward to building new key relationships and expanding existing ones. I also promise to continue to deliver the stellar customer service that the GEP and Krisam are known for. My 20 years experience in all aspects of the meetings, conventions, hospitality, and travel/tourism industries should serve me well in meeting the challenges of my new assignment."
Prior to Joining JPdL, Ginsberg held positions as an account executive with Toronto Tours DMC and as operations manager for Viacom. She holds a Bachelor of Arts from York University, Toronto.
She is active in the Association of Destination Management Executives International (ADMEI), Meeting Professionals International (MPI), Professional Convention Management Association (PCMA), Society of Incentive and Travel Executives (SITE), American Association of Society Executives (ASAE), Financial Insurance Conference Planners (FICP), Tourism Toronto, and Niagara Falls Tourism.
Effective May 7, Ginsberg's contact information is:
Jennifer Ginsberg
8 Pickering Street, Unit #2
Toronto, Ontario
M4E 3J6
Canada
Phone: 416-690-7599
jennifer_g(at)globaleventspartners(dot)com
About Global Events Partners (GEP) & Krisam Group (Krisam)
Global Events Partners provides national sales support for 65 of the top destination management companies (DMCs) in 92 locations worldwide. Since 1999, GEP has built its reputation on choosing DMC partners with extensive local knowledge and proven expertise in the design and execution of successful meetings and events.
GEP offers a unique "one-stop" solution for meeting planners through its sister companies Krisam Group (http://www.krisam.com) and IEP. Krisam Group's dedicated professionals are authorized to provide national sales support for more than 250 distinctive hotels and resorts worldwide. IEP is a full-service production company (http://www.iepevents.com).